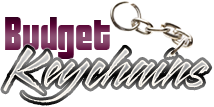 Personalized Keychains Make Trick Or Treat Gift Bag Items
Posted by admin
Posted on September 7, 2018
Choosing the most intriguing Halloween gift bag items is nothing short of an art. If you are looking for something beyond the classic favorites of chocolates and candies, this blog post might spring up some surprise gift ideas for you!
Halloween  is the sum total of  hilarity, spooky fun and getting downright scary and funny. What makes Halloween popular? It is not just the haunted house themed parties, creepy crawlies and dishes that look like human organs but also those interesting trick and treat parties. No matter whether you are planning a family party or a Halloween themed promotional event, handing out the best treats will be the best way to impress your recipients.
Personalized keychains may make a perfect trick or treat bag gift item. It is useful, light weight and above all budget friendly. So, even if you do want to hand out gifts for everyone in your community, these will make great choices. Super cute and always in use, these logo keychains will never fail to grab the attention of the recipients. From plush animal shaped keychains to those that are shaped like sports items, bicycles or more, there is an exciting range of options to consider.
Here are some of the best  custom keychains models that can be considered.
Dragon shaped Bottle opener keychains: Complement the eerie charm of Halloween by handing out these mythical dragon shaped bottle opener keychains that will come handy to pop open the top of the beverages as the Halloween party fun hits its crescendo. Customize it with your brand and message to leave a personal touch.
Animal keychains: These adorable plush animal keychains will make excellent collectibles as well. Your recipients will surely love to find these logo items in their treat bags for sure. Choose from a range of interesting shapes.
Flashlight keychains: Your recipients will surely be delighted to have a source of light right at their finger tips as they walk along the dark alleyways to collect their treats. It will also keep them safe from the wannabe goblins and witches roaming around in their Halloween attires to scare the daylight out of the unsuspecting revelers. Stay alert!
Pointer keychains: Laser pointers are not just useful during business presentations and meetings but at the pitch dark Halloween nights as well. Your recipients can play pranks and scare their friends and community members to drive up the Halloween night fun.
Have you ever thought of using custom keychains as Halloween trick and treat bag items? Do share your experiences with us at our facebook page.
Share and Enjoy