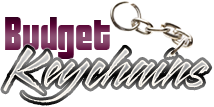 4 Brilliant Reasons That Make Imprinted Keychains Effective Promotional Items
Posted by admin
Posted on September 10, 2018
What makes custom keychains a potent marketing tool? Small, practical household items make effective marketing vehicles to get your brand into the pockets and desks of your potential clients. On an average, a family will have over 6 sets of keychains to keep their keys organized. Everyone needs keychains in their daily lives. The best part is that people also keep them around for years. So, you can imagine the exposure that your brand will get on these logo items.
Keychains are highly useful
Useful products like keychains that people use on a daily basis will help you to spread your message farther and faster. Your brand imprinted on these will get in front of not only your recipients but also those around them, making these logo items popular brand building tools. Versatile and gender neutral, keychains can be used to promote all types of businesses right from breweries to bike repair shops and doctors clinics among others.
Forge a Connection
Custom keychains are great options to make new connections and to remind them of your events. Handing out a keychain that bears your logo and contact details is as effective as handing them your business card. For mass events like tradeshows or marathons, keychains will make a great choice. The low price advantage of keychains makes it a great choice for fund raising events as well.
Team spirit items
Promotional items like keychains make great team spirit items during corporate events and sports days. Every time they carry these trendy items, they will generate a lot of interest among the onlookers and advertise your brand to everyone they interact with! Sponsoring a local recreational league can also be a great opportunity to get your logo out there.
Milestone souvenirs
Branded keychains will make great souvenirs to commemorate milestones and accomplishments. Choose elegant metal keychains or embossed leather keychains to get your message across and to celebrate the special moments.
The best part is that keychains are offered in limitless colors and models that offer something special for everyone. If you have a predominantly younger audience to reach out to, choose novelty keychains that tug the hearts of everyone with their brilliant colors and quirky shapes. A classic gift option to connect with employees of your regular clients would be leather or metal keychains. If you want your custom keychains to be used more often, settle for combo models like bottle opener keychains or flashlight keychains, which are not just keyfobs but includes other functional features as well.
Need some help to choose the best promotional keychains for your company? Our professional marketing team can help you choose the best items for your promotional needs easily. Shop right away!
Share and Enjoy