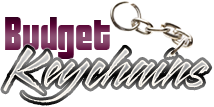 The Three Surprising Advantages Of Promotional Bottle Opener Keychains
Posted by admin
Posted on December 1, 2016
Custom bottle Opener keychains imprinted with your brand and message makes a high visibility gift item at any time, any place. Bottle openers are probably the most essential item in any party lover's pocket and its value goes up manifold when you dude it up with keychains. Your recipients will never forget their openers to pop the bottle tops at the party nor their keys!
Bottle opener keychains get used daily
An ideal custom gift is something that people will use regularly and that is what makes these custom items great choices. Easy to carry in pockets, totes, car dash boards or purses, these combo printed keychains will not just pop open the drinks but also keep the keys well organized. These will get used in kitchen and barbecue parties as well. Everyone needs several of these logo items for different areas and uses. These are well suited to promote all types of businesses and budgets especially to promote restaurants, camping supply stores and bars.
Versatile gift ideas
Available in a range of colors, these compact bottle opener keychains are easy to use as tradeshow handouts or store promotional gifts. No matter whether you use it as mailer campaign gifts, holiday season gift bag items, fish bowl prize items at your store doors or as raffle gifts, these bottle opener keychains will never fail to impress the customers. Choose these custom items in your brand color for the best impact.
Personalization options
These metal keychains can be laser engraved with your brand, message or greetings with ease. Available in a range of patterns including animal shaped bottle opener keychains, Round Beverage Wrench Bottle Opener Keychains, eye shape bottle opener keychains and more- there is something special for everyone. Order in bulk for the best deals and make sure that nobody in your gift list has to go empty handed. Designed to last long, these logo items ensure regular impressions at easy rates, which make it a perfect choice for budget promotions.
As Party favors
The best part is that bottle opener keychains fare well as party favors and gifts as well. People will never ever get enough of these little task masters that make their lives simple. Bottle opener keychains make perfect gifts for both men and women guests. So, it is something that you can shop for without having to worry about the tastes and specific color preferences of your audience.
Need more? Browse our collection of printed bottle opener keychains to romp home with the best deals. We bet, you can think of many more advantages that these logo keychains can ensure. Share your ideas with us in the comments section of the blog.