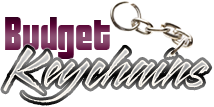 Wedding Favor Keychains That Fit Every Seaside Wedding Theme
Posted by admin
Posted on May 25, 2018
The outdoorsy season is right here; and it is the best time to plan outdoor wedding and beach themed events too. Keychains will please every genre of audience and there are countless models that complement every wedding theme. Custom keychains will make great wedding party favors if you are on a budget. This high utility item will get the appreciation of everyone. The best part about personalized key chains is that you can buy a different key chain for everyone based on their styles, age or gender.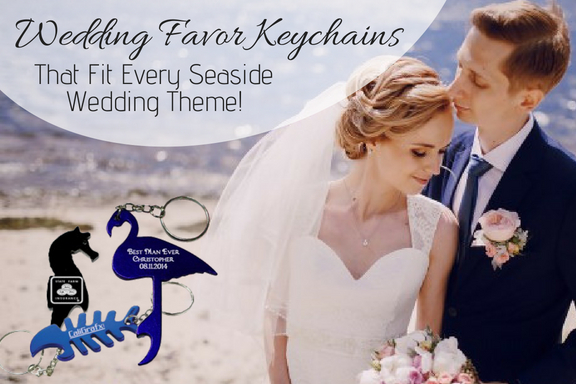 Here are some of the keychains that will win hands down as beach themed wedding favors.
Seahorse shaped bottle opener keychain: These brightly colored beautiful keychains will complement every beach wedding theme. No matter which shore are you planning to tell your vows, these keychains shaped like a friendly seahorse that carry your initials and wedding date will make a perfect handout. More than a keytag to carry the keys, it will make a great keepsake and a fashion accessory for your wedding guests.
Bicycle shaped bottle opener keychains will make a nice addition to any beach themed wedding. Offered in a palette of brilliant colors, these keychains will grab easy attention. No matter whether they use it as a keychain or a bottle opener, your wedding message will get a lot of attention over these fun themed keychains.
Flamingo shaped keychains are great for Florida beach weddings. Flamingos are beautiful birds that are well known for their strong pair bonds and by handing out these bird shaped keychains, the couples can share their commitment and strong marital bonds with your guests. Customize it with your brand, message or artwork to make them special.
Skateboards make an inevitable part of any beach holiday. Celebrate your beach wedding in the most beautiful way by making these skateboard keychains your wedding favors. Offered in blue color that matches the azure blue sea waters, these keychains will enhance the party settings and the dramatic beauty of your beach wedding for sure.
Fish bone bottle opener keychain  is another option to consider. The best part is that it can be easily used as an earbud cord wrap, bottle opener, key ring holder, and many more. Personalize these with your brand and message to make it an exceptional wedding day gift, which will bring back the memories of a fairy tale beach wedding to your guests for a long time.
These wedding favors will surely get noticed and make nice souvenirs for your guests; the big plus is thatthese are easy on your pockets too!
Do you have more keychains models in mind that will complement a beach wedding? Do share with us at the comments section.
Share and Enjoy