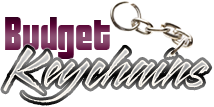 Our 10 Top Selling Keychains For The Month September
Posted by admin
Posted on September 21, 2016
Keychains are something everyone needs at all times. Though the popularity of these items seldom change with seasons or holidays, we at Budget Keychains thought it will be interesting to take a stock of some of the best selling promotional keychains for the month of September.
Our customers seem to be in a serious mood to celebrate the fall colors in their business promotions if the surging sales of these Custom Keychains With Slim Bottle Opener – Yellow is any indication. A perfect promotional gift, employee appreciation gift and a party favor for friends or family, these pretty yellow bottle openers will easily impress most people due to its impressive color profile. Marketers can use it as gifts in all seasons especially during tradeshows, business conferences, picnics, and other mass events. This slim bottle opener key ring that can also be tucked over belt holes or over backpacks or pockets, will make your message portable and well displayed.
Guitar Shape Bottle Opener Keychains: Make your message music to the ears of your recipients with these unusually shaped keychains. These delightful keychains that are shaped like guitars and offered in a palette of bright colors will turn heads and grab the attention of even the most discerning customers. Great for promoting music concerts, bands and music supplies stores, these logo keychains will tug the hearts of any music lover easily.
These brightly colored PVC keytags will never fail to leave a lasting impression in the minds of your recipients. Available in various vibrant colors like Black, Blue, Green, Red, Transparent Blue, White and Yellow, these keytags make budget-friendly promotional items for mass events like tradeshows and events. Shop for these Keychains Imprintable with Promotional Logo right away.
Customized Cylinder Light Keychains- Blue: This combo item that brings together a keychain and a flashlight has always been one of our top selling models and the month of September too was no different. Marketers who are trying their best to buy attention of their targeted customers can easily avail this keychain for value gifting.
Bicycle Shape Bottle Opener Keychains will give wheels to even a low key promotional campaign. The quirky shape and the attractive color choices will readily draw curious glances from your audience. Apart from being a trendy keychain, these logo items also make interesting collectibles. These are great for promoting sporting events, cycling clubs and more.
Most people prefer light weight and trendy logo items. The popularity of these Ultra Thin Flashlight With Metal Bottle Opener Keychains that bring together the convenience of a flashlight, a bottle opener and a keychain has proven it yet again!
House Shaped Tool Kit With 4 Steel Bits Keychains: Home, sweet home! Who doesn't like to be back to the comforts of their homes after a hard day out? These promotional house shaped tool kit with 4 steel bits keychain will steal the hearts of everyone for the same reason. Realtors, builders, construction houses, insurance agencies, home insurance agents, and many others can easily identify with this house shaped tool kit.
Aluminum Bottle Opener Keychain Rings – Silver are great for marketers working in extremely constrained budgets. This exquisite silver keychain makes a perfect gift for both festive season and regular occasions as people will love to grab it due to its utility value and brilliant finish.
Slim Rectangular Flash Light With Compass Keychains serve as navigator (with compass), flashlight (light) and keychain. These can be considered for gifting during promotional events and safety programs among others. The functional features of these keychains will earn it a few brownie points.
Square Tape Measure with Level Keychains Tape measure is something everyone needs in their daily lives. These tape measure keychains can be easily availed by construction houses, furniture marts, handymen, dress makers, luxury lifestyle stores and many others who wish to gift away purposeful gifts. It becomes a great giveaway during business conventions, tradeshows, real estate expos, homely parties or any other celebratory occasion.
Flashlight Personalized Keychains This rectangular shaped flashlight is easy to grip and serves an user for about 3 years ( 100,000 hours of lighting) and is powered with lithium batteries. These logo items will ensure that your recipients will have a handy source of light and their keys whenever they step out of their homes. No wonder these smart gifts are featured among our top sellers this month.
We have an exhaustive collection of logo keychains that offer something special for everyone. Browse along and shop for the ones that suit you the best.