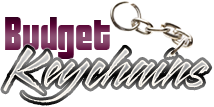 6 Trendy Custom Keychain Models You Cannot Miss Out
Posted by admin
Posted on September 20, 2016
Keychains have come a long way since its humble beginnings as simple metal rings to hold the keys. These days you even have keychains with the latest technological gadgets and multi tools in it which makes contemporary keychains look anything but a keychain!
Here is a quick round up of some of the most innovative custom keychains that you would love to include in your marketing mix.
Compass keychains are perfect for your outdoorsy customers. Attached to a heavy-duty carabiner, these keychains have various features like calendar, whistle, thermometer and compass among others. Is it not astonishing that these technology devices can fit right into your logo key chains? Every time your recipients carry these for their keys or the useful tech gadgets in these, your logo and message imprinted on these will grab the attention of everyone around.
Mini Bottle & Can Opener / Keychain Rings: There is nothing bad as being stuck with a bottle that doesn't open up. Check out these bottle opener keychains that will hand out not just a keytag for their keys but also a handy bottle opener as well. This logo item is great for tail gating parties, sports events and to promote schools or party hubs among others.
Whistle Light/ Keychains Marketers who might be looking for some unique and purposeful logo item to promote their brand will find these logo keychains a great choice. Your recipients will find this bright and loud whistle a safety item to seek attention of others in emergencies while the key chain can be used for managing keys. These logo items are perfect for fundraising events, tradeshows, summer camps, emergency services, medical camps, police, outdoor events, self defense classes, corporate picnics, and safety events.
Square Level Tape Measure Keychains will make a perfect gift all round the year. This 2-in-1 gift item that features level tape measure and a key tag is something hard to resist. It can be offered as an individual gift or combo gift along with some purchases or during some promotional events. Everyone needs tape measures in their daily lives and they will surely love these compact keychains for its utility value and affordability.
Round Badge Holder Keychains : These make excellent handouts during tradeshows or as employee gifts as these are perfect for holding keys, badges and security passes. This round badge holder largely remains affordable to all marketers working on a shoestring budget and they can employ it during mass promotions also.
Phone Stand And Screen Cleaner Combo Keychains: In a world where phones have become part of our daily lives, gift items like these will go a long way in getting your message out. Imprint your brand and message on these and see how these combo gift items enjoy a long retention.
In addition to the keychain models listed above, we have a fabulous collection of logo keychains for you to choose from. Shop right away, to literally hand out your brand into the hands of your recipients.