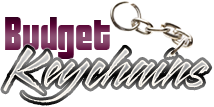 Did You Know Key chains Are One Of The Most Popular Thanksgiving Gifts?
Posted by admin
Posted on September 26, 2016
Thanksgiving, which falls on November 24th is the time of the year for people to thank their friends, family, employees and business patrons who have put in their lot in making their lives meaningful and successful as it is now. Business owners shop for personalized gift items to hand out to their customers and employees to appreciate their contributions while families exchange gifts to foster relations and as tokens of thanks.
Ideally, Thanksgiving gifts should be something that everyone will find interesting irrespective of gender or age factors. That is what makes custom keychains one of the most popular gift ideas for Thanksgiving.
You can't go wrong with key chains as holiday gifts for both kids and kids at heart. You can find them in every shape, size and material to suit your budget and party theme. Be it cute, classic or anything in between, we have everything in keychains. Save big on bulk orders during this Thanksgiving with these all time favorites that your recipients will never be able to resist.
Leather keychains: Say it with finesse and elegance with these leather keychains. These logo items will make perfect gift ideas for Thanksgiving and holiday season in general. Imprint your logo, message and thanks messages on these practical gift items and your recipients will surely cherish these thoughtful gifts for a very long time.
Metal keychains: Make your thank you message stay for a life time on these exquisite masterpieces. Every time your recipients use these to carry their keys or as style accessories, they will surely be reminded of your Thanksgiving celebrations.
Bottle opener keychains: Thanksgiving is also about big feasts and dinner parties and these bottle opener keychains will make a perfect party popper for the sun down hours. Imprint your logo and thank you message on these and see how these keychains will turn heads and make your recipients feel well appreciated.
Flashlight keychains: The two most misplaced items in every household will be flashlights and keys. So, can there be a better Thanksgiving gift item than these flashlight keychains that bring together the convenience of both these daily use items? Functional gifts enjoy a longer retention and usage among the recipients and by handing out these useful gifts you are rest assured that these gifts will become part of the daily lives of your recipients instead of being shoved into the their attic !
Novelty keychains: If you thought keychains are seriously functional and practical and nothing else, you could be in for a surprise to see these keychains that double up as fun toys. Imprint your logo and message on these to make delightful holiday season gifts. Available in various curious shapes like bicycles, fish bone, guitar and cat among many others, these keychains will fare equally well as collectibles. These quirky keychains will hand out something that your recipients will surely cherish for a very long time even after the thanksgiving festivities get over.
We at Budget keychains have stocked up a lot of keychains in different themes to cater to the festive shoppers. Place your orders right away as our popular items are literally flying off the shelves!