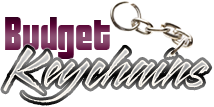 Logo imprinted Keychains- Product overview
Posted by admin
Posted on July 7, 2016
No prizes for guessing the average number of keychains that a person may have. We all have 4-5 keychains with us at any time and will only be keen to add-on to the everyday set of keys. More than just a handy way to keep the keys well organized and safe, custom keychains can be wonderful expressions of one's personality.
Imprint your brand and message on these keychains to get your brand into the everyday lives of your audience. A subtle way to sneak in a little brand information, custom keychains will surely hook your audience to your brand with these impressive keepsakes that they will use for a very long time. When you put your brand on these keychains, you can enhance the portability and exposure of your brand.
Here are some of the custom imprinted keychains that you will find interesting.
Whistle Keychains: Make your brand a super hero for your recipients in times of distress or emergency with these logo key chains. Whistle Key Tags not just safely hold the keys, but also features a safety whistle, which will always make your audience feel safe when they have your brand at their side. Hand out the convenience of a functional keychain coupled with peace of mind with this useful logo keychain!
Bottle Opener Key chains: Great for parties and events, these keychains are not something ordinary as these double up as bottle openers too that will surely spark the interest of your audience. This multifunctional logo imprinted keychain is a great way to incorporate a nondescript everyday item into something inspiring with some smart branding and extra functionality.
Coiled keychains: Put your brand into a high speed trail and stop boredom for your recipients with these delightful coiled keychains. Apart from being a smart addition to your key ring, it will make a fun toy that everyone will love. Imprint your logo and message on these and see how these promotional keychains will spread your message topped off with a fun factor. This branded keychain will not just leave your audience impressed but fully engaged with your brand!
Carabiner keychains: Guess what is so interesting about carabiners? These will ensure a safe place to attach your cards, keys, wallets and more while you are on an outdoor holiday or a hiking trip. Highly functional, these carabiner keychains make consistent expressions for your brand at easy rates and will keep your logo right on top of the minds of the recipients.
We have a range of promotional keychains in all possible shapes and styles including multitool keychains. Imprint your logo and message and see how these daily use items will give your brand the much needed face lift. Shop right away.