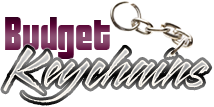 Unlock Branding Success With The Gift Options Of Imprinted Keychains
Posted by admin
Posted on October 19, 2017
Promotional items make a very important item in the marketing mix of every business. These logo imprinted freebies when distributed among your audience, your company's name and logo is passed on apart from giving your brand a professional identity.
Before you think of all the high price novelty gifts around, here is a startling revelation from the experts. Promotional items that are mundane and practical have always been the most effective gifts. This is where keychains rank well as freebies. Nearly everyone uses keys though most of them may not really bother to find a suitable keychain for their keys!
Apart from ensuring more exposure for your brand, these logo items will generate a lot of interest among your customers and set off word of mouth publicity as well. Low in cost yet highly effective, logo keychains can make cheeky ways to get potential members to fitness centers or crafts schools for free trials. Marketers on a budget can consider these as tradeshow handouts or mailer items as well thanks to its compact and light weight design. Your customers and clients will have a pleasant surprise when they get this little gift along with your business communication.
Keychains are offered in a range of interesting shapes and colors, which means that you can choose a model that matches your theme. Long lasting and highly functional, keychains get seldom trashed and your brand on it will continue to make impressions for a long time to come. Personalize these with your brand and message and see how these pint sized promo items will go a long way in unlocking an enviable brand success.
Keychains make excellent referral gifts for your existing customers and these logo items will encourage anyone who sees it to refer your business. Looking for a thoughtful corporate gift for all your employees? Look no further than these custom keychains that will keep your audience happy and well appreciated without breaking your budget. Easy to store and distribute, keychains will make perfect gift items for Halloween trick or treat bags, treasure hunt items or Christmas gifts.
Here are some of the popular keychain models that you will love this season.
Flashlight keychains: The bright summer have given its way to the cold and dark fall and winter days, which makes custom flashlight keychains a sensible gift to consider. Offered in a range of models and color choices, these logo items that come with a source of light along with a key tag will make a great gift idea.
Bottle opener keychains: Make the parties and the sundown-hours special for your audience by handing out these logo items that work both as a bottle opener and a keychain. Your brand on these will get a lot of attention for sure!
Novelty keychains: Add a fun element to your promotions with these custom novelty keychains that will grab easy attention. See how these crowd pleasers will impress your audience and make your brand the talk of the town.
Make sure to browse our complete line of keychains to grab the best models at your budget. We have the best deals for bulk orders.