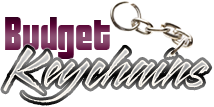 Experience Exciting Branding with Custom keychains
Posted by admin
Posted on August 14, 2020
Do you or your employees go through the same old, boring custom gifts every time? Hand out some interesting keychain models while you earn fabulous marketing perks. Keychains are an incredible way to highlight your business name out into the world because everyone needs it always. Keychains bearing your name and message will stay in plain view of everyone around and are never shoved inside closets and forgotten about!
Handing out custom keychains to your team will also make an effective advertising opportunity. The best part is that no one even has to put effort into promoting your brand name. Every time your employees open their filing cabinet, car doors or office doors they will feel appreciated about your brand while people around them will be introduced to your brand name as well.
Keychains make one of the most effective yet budget friendly promotional items around. Get your logo, message or artwork imprinted to make these keychains stand out. Did we say that an attractive keychain will easily make a talking topic in every event?  Your message imprinted on keychains will thus get ample word of mouth publicity as well.
If you have a special occasion coming up like a corporate picnic, milestone event or something similar, interesting models like custom bottle opener keychains will make a great choice. Keychains in your corporate color leave a lasting impact. There are countless ways to make keychains fun. All you need is a little bit of thought and creativity to get started.
Choose from a wide range of interesting and even quirky models that go well with your business niche. For instance, if you are promoting a bicycle marathon, bicycle shaped bottle opener will make a great choice.
 Are you a nonprofit that works for wild life protection?  Check out these alligator shaped keychains that will convey your cause with ease. These interesting keychains can even be employed as fund raising items because everyone would love to have these unique keychains in their collection. Every time your recipients use their keys or open the top of the bottles, your message will come out in the open, thereby getting dual publicity at the cost of one!
Multi tool keychains make another value added handout for your DIY community. These keychains includes various essential tools like screwdrivers that come handy in making minor repairs and maintenance. Get it customized with your brand and message to make it a high portability billboard for your logo.
We have a lot more handy models like compass keychains, flashlight keychains, whistle keychains and more. Highly useful and functional beyond just a keytag, these imprinted handouts will ensure more value for your money.