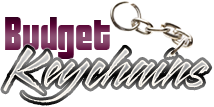 Make Your Brand Promotions Easy with Imprinted Keychains
Posted by admin
Posted on May 21, 2018
Marketers often are stumped by the task of finding the most popular promotional gifts that will keep their brand in front of their audience without breaking their budget. The most expensive custom gifts need not be the most popular gifts. Custom gifts simply do not work that way! However, from our experience , we can say that some custom gifts like keychains have always gone down well with all types of events and every genre of audience because of the high utility features of keychains.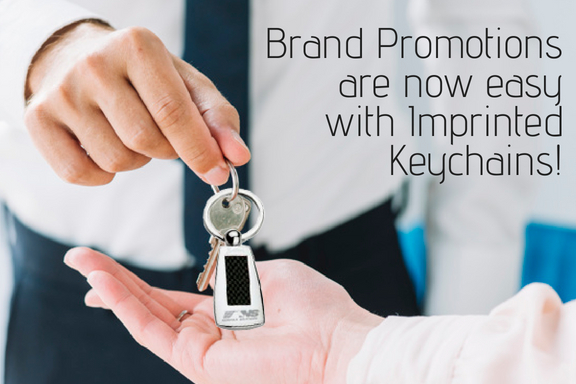 It is amazing that keychains enjoy a very high popularity even in today's robotic age of keyless security and biometric locking systems. For an ordinary Joe, missing the keys can mean a lot. Keychains keep keys safe and in easy access. Reports show than an average family will have 6-7 keychains in their possession to carry their keys of cars, homes and lockers. Most people find these brilliantly colored keychains a smart and easy way to identify the keys that may all look the same for an ordinary pair of eyes!
Versatile and highly functional, keychains will please every genre of customers irrespective of demographics or gender. Marketers need not wrack to find the popular color choices that may please their men or women audience when they have sure fire gifts like keychains. Keychains are available in a range of materials including the budget friendly plastic and vinyl models to the elegant metal and leather keychains and everything in between. Each keychain has its own features and advantages, which gives marketers a long hand in choosing the most appropriate model that matches their campaign.
Ideal for budget promotions and mass events, keychains offer a plethora of choices and models to consider. Let's be frank about it; keyrings in any pattern is well received by people thanks to the high utility advantage of these nondescript items.
If you are on a budget, you can choose models like plastic keychains or acrylic keychains. Light weight and colorful, these will make cheerful promotional items to get your message across. Everyone will simply be pleased to carry these keychains as stylish accessories as well. Those of you with a decent promotional dime to spare can consider slightly more luxurious keyring models like metal keychains. These will make great handouts during business events, employee appreciation days or milestone celebrations. Your message that is laser engraved on these elegant metal keychains will get a lot of attention for sure.
Leather has always had a luxury tag to it. Leather keyrings offered in a range of colors and models will portray your brand in a polished manner. It will make great employee gifts, holiday gifts or referral gifts for your regular customers. Your message can be debossed or embossed on these keychains to leave a lasting impression among your customers.
Have you used keychains in your promotions? Do share your experiences and ideas with us and join the conversation.
Share and Enjoy