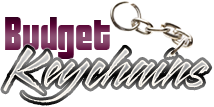 Logo Keychains Make Thoughtful Gifts For Everyone
Posted by admin
Posted on August 31, 2018
Imprinted Keychains carry your message wherever your customer goes as it makes a portable, direct advertisement for your business that travels with your client. The best part is that logo keychains cost only a fraction of other forms of direct advertising, which makes it a great choice for mass promotional events like tradeshows and mailer campaigns. Bulk orders carry the best deals and marketers can stock up these logo items for a long time because keychains never go out of fashion.
Budget friendly and effective, custom keychains are offered in a range of different designs and models. Choose from sports themed, animal shaped or shapes like stars, houses or hearts among others. Offered in various material choices like leather, vinyl, metal and more, keychains also come with multiple uses like bottle opener keychains, flashlights, laser pointer keychains, compasses and more. With an impressive list of custom keychains to choose from, you will easily find the one that best represents your company or message. Customize these with your brand and message to give it a personal touch. Metal keychains and leather models can even be engraved or embossed, giving you more artistic options to share the promotional message.
Budget friendly
With prices starting at only a few cents per item, keychains are well suited for budget marketers and start-up companies with a modest promotional budget in hand. Ideal for every advertiser and every kind of campaign, keychains enjoy incredible popularity among customers. These logo items will keep your brand name on top of the minds of your audience.
The low-cost advantage of keychains makes them great trade show giveaways. Be it bottle opener keychains, plastic keychains or leather keychains, there are a lot of options that will help you stand out at your next event.
Grab easy attention and generate quick interest in your product line by handing out multipurpose key chains that do much more than just hold keys. Choose from a wide range of models including tape measure keychains, flashlight keychains or bottle opener keychains among others. These logo items will ensure double brand exposure every time they use it as keychains and for the dual purpose that they are intended!
Versatile
Everyone needs keychains irrespective of their age or gender, which makes these keychains great corporate gifts, tradeshows swag, mailer items and fund raising items among others. Customize these with your brand and message to make it a portable billboard for your brand that not many people can resist. Keychains can also be used as team spirit items during game days or school spirit rallies and reunions. No matter how you wish to make use of these logo items, your message on these will get a lot of attention and appreciation.
Do share your experiences of using custom keychains in your promotions with us at our facebook page.