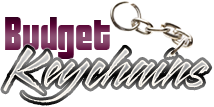 Custom Keychains As Tourist Souvenirs – A Quick Guide
Posted by admin
Posted on September 3, 2018
Keeping the keys well organized is a great challenge for everyone especially travelers because all the keys look alike, which means that it is easy to misplace it if you keep them individually. Keychains are offered in a range of models and colors, which makes an easy way for the users to identify the keys and a stylish way to carry it wherever they go.  Tour operators can turn custom keychains into souvenirs and mementos by imprinting them with the important sights and events of the place. These custom keychains will not just keep the keys of the travelers organized but make a portable billboard for your brand.
Choose from a range of fun and novelty models of keychains that capture the spirit of the destinations to make them intriguing souvenirs that the customers will cherish all their life. For instance these budget friendly star and stripes keychains will make a perfect travel souvenir for tour operators in the United States. You can customize keychains with motifs and animals that are specific to the location for added impact. Light weight and practical, keychains are something everyone needs in their daily lives, no matter whether they are passionate about travelling or not!
Custom keychains make great party favors, store promotional items and mailer gifts. Ideal to promote every type of product or event, logo keychains will never look out of place or inappropriate. The best part is that marketers need not wrack their brain to find the most trending colors or the right size while shopping for keychains unlike most other promotional items.
Tourist keychains that will give a glimpse of attractions of far-away places will make a high value souvenir for all the travel enthusiasts. Every time your recipients carry these around they will be reminded of the vast world that awaits your exploration.
Here are some of the popular keychains that can be customized as travel souvenirs
Round Triple Spinner Rosarno Metal Keychains: These polished metal keychains offered in a gift box will make a great hand out for promoting travel and tour companies. Customize with tourist attractions, taglines or brand to make it long lasting and well appreciated.
Rettangolo Pull Apart Metal Keychains: The satin pull apart metal key chain with brilliantly polished metal chrome accents will make an elegant gift item to reach out to the wanderlusts. Customize it with taglines or tourist motifs to make it interesting.
Niko Bottle Opener Keyrings: Travel aficionados will find these logo items highly functional not just to carry keys but to pop the top of their favorite beverages on the move as well.
Have you used keychains as travel souvenirs? Share your experiences with us at our Facebook page.