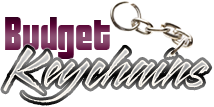 Logo Keychains- A Great Gift To Get Your Name In Your Customer's Hands
Posted by admin
Posted on July 19, 2018
Looking for custom gifts for Back to school promotions, Labor Day events, milestone celebrations or more? If you are not willing to settle for something mediocre even if have a shoe string budget in hand, we would recommend custom keychains. Custom keyrings are budget friendly, practical and will get used repeatedly. Offered in a range of interesting shapes, colors and sizes, these logo items will make great collectibles and souvenirs as well.
Metal Key Chains and Leather Keychains are great options to add some class to your gifts. Everyone will love getting these freebies for sure. Metal keyrings are classic, durable and elegant. They can be laser imprinted with your brand and message for a sophisticated look.  Everytime your recipients use these handy items, they will be reminded of your brand. These luxury keychains will make great talking topic among your audience as well.
Eco-Friendly Keychains are great for green business campaigns and as holiday gifts. Be it metal keychains, LED flashlights keychains or more, we have a lot of models that will help you to highlight your ecofriendly credentials as much as your brand. We have a complete line of low cost keychains that will stretch your budget the farthest. Choose from various popular models like acrylic or plastic keychains, which will literally make your message the talk of the town.
If you wish to add a fun twist to an ordinary keychain, then look no further than custom bottle opener keychains. No matter whether your recipients use it as a keychain or a bottle opener, your brand on these will never fail to hit the spotlight. It is a popular party favor, holiday gift and employee appreciation gift all at once. Offered in various interesting shapes like bicycle, squirrel, rabbit and horse head among many others, these bottle opener keychains have been one of our best selling items.
Combo gifts that include multiple features are always well received by the audience. Check out these high value gifts of flashlight keychains that make a source of light and a keyring all at once. Your brand and message on these will get a lot of attention and appreciation among your audience. Light weight and compact, these can be used as mailer campaign gifts, tradeshow swag and more.
If you thought keychains are dead and gone from the face of earth in the onslaught of technological advancement, you could be in for a surprise. Even in this age of keyless security and biometric locking systems, people trust these old custodians to keep their keys safe and well organized.
Have you been using custom keychains as your promotional items? Share your experiences with us at the comments section below and join the conversation.