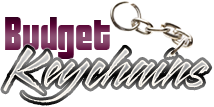 Flashlight Keychains- Maximum Brand Recall At The Lowest Cost
Posted by admin
Posted on May 5, 2017
Looking for a promotional gift that is low in cost but will never fail to impress your audience? Check out these custom flashlight keychains that will push most other promotional items into oblivion. While most gift items can get lost in the shuffle as days roll by as these combo items that bring together flashlights and keychains are something everyone will use on a regular basis.
Flash light keychains help your customers will let the users to stay safe at night while the keychains ensure a safe way to carry around the keys. Be it to read a book at night without disturbing the roommate or to unlock their car without scratching the door, these logo items will come handy in countless situations. The low cost factor is the biggest advantage of these logo items , which make it a perfect gift for mass promotions like tradeshows and mailer campaigns. It won't be an exaggeration to say that these logo items are worth ten times its weight in gold when it comes to its functionality.
Flash light keychains are available in dime a dozen models. Whistle, Light And Compass Keychains is one of our favorite models. These are great to promote safety awareness campaigns, hotels, sports leagues and a lot more. This multipurpose keychain light comes handy in all good, bad and worst situations. These custom keychains can easily lead the users in darkness, help seek attention during distress situation and find the right direction through its compass.
Here are some of the other interesting models that you can check out
Custom Magnifier And LED Light Key Chains: Your customers will surely love these LED keychains that double pull as magnifiers. These key rings feature two bright white LED lights, push tip to turn on/off, handy magnifier, button cell batteries and 5 bright solid color choices.
Revolution Tape Measure Keychains: Studies show that more the functional your custom gifts are the more will be your brand exposure. By handing out a tape measure with a keychain your customers will get the dual advantage of two of the most popular daily use items.
Metallic Flashlight Keychains: Good looks could well be in the genes as the metal flashlight keychain family has some stunning models that will easily turn heads! The metallic finish and sleek design will make it a favorite choice among custom gifts as well . Apart from being a reliable source of light, these will make an attention grabbing keychain that will never fail to impress people and set off word of mouth publicity.
Dual Function Laser Pointer & LED Flashlight Keychains: These multipurpose token will make a great employee gift and promotional item alike. These will come to the aid of your recipients not just as a source of light at dark but also as an interesting laser pointer while doing presentations and in seminars and events where they have to grab easy attention of people around.
Flashlight keychains make a long lasting promotional gift that will make repeat impressions without any concerted effort or reinvestment. Do share this article if you find it informative.