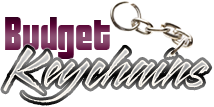 Personalized Wedding Keychains – Great Reminders Of The Special Day!
Posted by admin
Posted on July 20, 2018
Do we hear the wedding bells in the air? Make your big day extra special with the choicest wedding favors that won't leave a hole  in the pockets. Celebrate your love with these unique gifts of wedding keychains from our collection and freeze the big moment for posterity for your guests. Every time they take out these keychains they will be reminded of all the happy memories that the day offered.
Keychains travel well for destination wedding favors and will be a hot favorite among guests of all ages. Whether your guests use it to carry the car keys, spare keys or even as a decorative zipper pull, these pretty keychains will make a thoughtful reminder of your special day.
Incredibly popular
Custom keychains are incredibly popular among every genre of audience irrespective of age or gender differences. Weddings typically have a diverse audience and to find a gift that will appeal to everyone is the most challenging task for most couples. However, when you have popular gifts like imprinted keychains you can easily tug every one's hearts easily.
Easy to customize
Keychains can be personalized by imprinting your initials, quotes, messages or artwork. No matter whether they retain it as keepsakes or use it daily, these attractive keychains will bring alive the beautiful wedding day memories for your guests for a very long time to come. Just because everyone needs keychains in their daily lives, these logo items will enjoy a long retention  unlike the customary wedding gifts like chocolates.
Low price advantage
Often couples end up with a small budget for wedding favors after spending most of it on the major wedding day expenses like décor, flowers, shopping etc. This is what makes wedding favors like personalized keychains a great choice.
Choices galore
Keychains are offered in endless models and colors and offer possibilities for personalization as per the tastes and desires of the couple. Heart Shape Chrome Metal Keychains Holder will make a great wedding favor thanks to the symbolic heart shape that will leave the guests spell bound for sure. If you are looking for a fun twist to the typical heart shaped gifts, these highlighter pen keyholder will make a great choice. Every time your guests make funny drawings or notes with these brilliant highlighters, they will cherish the wedding day memories.
Bottle opener keychains have always been our personal favorites. These party poppers will give your guests the bragging rights of their life during weekend parties and happy hours. Offered in a bevy of popular colors, these keychains will make a great crowd pleaser.
Be the people's favorite couple by handing out these custom wedding keychains, which carry the best deals on bulk orders. Which of these custom keychains are you planning to make your wedding favors? Share your thoughts at our facebook page.