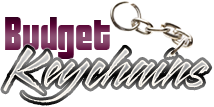 How Keychains Add Fun to Your Marketing
Posted by admin
Posted on August 31, 2022
Keychains may seem trivial handouts for most businesses. However, these everyday items have add-on factors of practicality and high retention that consumers may find interesting. Additionally, keytags gives your brand ample space to put your logo or campaign designs on a grand display.
Keychains are designed to last long and look great . The incredible durability means they will be used repeatedly. Most people don't even think of replacing their favorite keytags once they develop an affinity towards it. Thus, your logo keychains will indeed make a tangible reminder of your brand for a long time as your prospects go about their daily errands and carry these keytags wherever they go.
Creative customization
Think of an interesting design and tagline that match the promotional context to turn these logo items into your branding tools. Make it as unique as your brand with some clever customization tips.
Why Keychains
Keychains are available in multi-purpose models
Keychains have come a long way since being plain. Consider interesting combo models like flashlight Keychains, bottle opener Keychains and more. The practicality coupled with the fun element that Keychains  presents upfront can be a deciding factor in why people would choose the brand. Moreover, the more they use the keytags more will your message stay in the consumers' minds.
It leaves a positive impression
Receiving gifts evoke a sense of reciprocity in the minds of the audience. Hence  receiving a popular  promotional gift like keychains will indeed leave a lasting impression in their minds. It will not just impress the consumers  but will give them something they can use to fully enjoy the product.
Helps Boost Sales
A well- designed keychain  can draw customers near to your brand simply because everyone gets easily attracted to aesthetically pleasing products.  Make use of the high visibility imprint space of keychains to place your logo and message to stand out over competitors. Every time your recipients use these eye catchy keytags , it will lure even more customers.
Budget friendly
Obviously, Keychains are one of the most cost-effective marketing strategies for different businesses. Marketers do not have to come up with  big or costly items to make their brand popular among people. This tiny and inexpensive keytag can be the best marketing tool if they customize it in an engaging manner.
Simple Yet effective
Compared to other conventional marketing strategies , custom magnets are the simplest, yet one of the most effective marketing items. It is available in high-quality and classy designs that will pique the interest of your customers even more.
Reinforce your Brand Image
A strong brand image is perhaps one of the most important factors that can influence the customers' buying decisions.  High visibility and practical handouts like Keychains will obviously highlight your brand identity and increase the customer loyalty alike!
Popular
Keychains are not new and are undoubtedly an interesting promotional tool that brands leverage in their promotions. Available  in different forms, shapes, designs, custom keychains will literally unlock incredible branding opportunities that you didn't even  know.
Explore our complete line of custom keychains for ideas to use this merchandise in your promotional event.