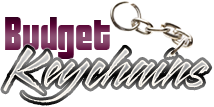 Top 7 Reasons For Event Managers to Use Custom keychains
Posted by admin
Posted on October 25, 2022
Promotional budget keychains are an ideal takeaway for just about any event or function. Event managers can make use of the positive marketing qualities of keychains, to take their branding to the next level.  Promotional keychains make great business gifts. Keychains win hands down as trade show swag and business event giveaways. They are compact and available in a range of shapes. Customize it with your message, to effectively convey to not just the recipients but people around as well who see it.
Easy to customize
Choose an interesting and clever design for the keychains; to make it more likely that the attendees use it for a long time even after the event is over. The attendees will perhaps ask for more than one! A memorable printed keytag will ensure plenty of marketing mileage.
Apart from your contact details , add an interesting artwork or a compelling call to action message that will engage the audience with your message without being intrusive. In line with the advances in technology, QR codes can be printed on your keychains. It will let your customers scan it with their phones to get further information about your products and services . Thus these logo items will serve as an interface between your promotional swag and digital mobile technology.
Custom keychains offer incredible flexibility for expressing the ideas for businesses. Come up with a unique design that will make your giveaways stand out. While providing information is the primary function of all marketing tools, an appealing design is what draws the attention of the recipients. Strive for an overall customization effect that's attractive, cool, fun and memorable enough to make people want to see it every day.  An appealing design has a better chance of getting in front of your target audience and staying there longer.
Easily Complements Other Marketing Promotions
Keychains can also easily complement any other marketing that is being done for the trade show.  For instance, if you are planning an online contest or promotional campaign to promote the event, custom keychains will make great giveaways for the participants.
Free Future Advertising
A great promotional keychain is less likely to be cast away once the event is over. Your attendees will surely use it to carry their keys or  retain it as souvenirs in their keytag collection, allowing your brand to be on a display . So, if you're looking for free future advertising, custom keychains are for you.
Easy to distribute
Keychains are light weight and compact, which makes it easy to distribute in person at the event venue. You can even send it out as mailer items.
High visibility
Whether at the event or after its conclusion, custom keytags ensure that your company's name is front and center of the recipients as they interact with one another. The more your brand  is seen the higher will be your brand popularity Thus your brand will get incredible publicity for a long time even after the event. That is why corporate event planners and managers should  consider adding custom keychains to their event marketing strategy.
Budget friendly
Keychains have one of the lowest costs per impressions among custom products. That is what makes custom keychains great handouts for networking events and impress your new acquaintances. The low cost advantage will even make it a perfect choice for mass mailer campaigns or fund raising events among others.
Incredible choices
Custom keychains are available in a wide range of interesting combo models like  bottle opener keychains  or flashlight keychains  among others. The dual utility of these models will enhance your brand visibility by twice. Every time your recipients carry these keytags they will feel pride in associating with your business. Should you need information on  custom keychains, feel free to reach out to our friendly team.