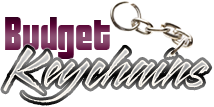 Key Features Of Custom Keychains That Make Them High Profile Marketing Tools
Posted by admin
Posted on June 19, 2018
Custom keychains have been around us for a very long time as promotional items. Low in cost yet high in popularity, logo keychains never fail to leave a lasting impression in the minds of your audience. Here are some key features that you will love for sure.
Ornamental: Keychains are not just functional, daily use items but make great souvenirs, ornamental pieces and stylish accessories that can be hung from bag straps, purses or even belts to highlight their hobbies, social causes and more. Keychains make quirky home décor items and fun toys too. So, when you hand out a custom keychain your recipients will be getting a high value gift that will enjoy a long retention.
Diverse material options: Keychains are offered in various material choices like metal, leather, plastic and more, which makes it easy for you to choose an item that matches your needs. Keychains are made to last long and look great and have zero maintenance, which makes it a popular handout for all types of promotions and events.
Handy:  Light weight, fashion avant-garde and easy-to-carry- keychains are small and sleek. Everyone likes them.  Customize these with your brand and message to make it a high value promotional item. These are easy to store and dispatch and are particularly useful in mass promotions like mailer campaigns and tradeshows without adding up to the freight or postage charges.
Budget friendly: keychains are cost effective, functional and versatile items that can be used by people of every age group or demographics.
Versatile: Keychains tick the boxes of both party favors and promotional items alike. It can be used as wedding favors that every guests will cherish all their life and make tokens of the special day. Custom keychains also make great promotional items to promote brands, events or occasions. The ritual of gift exchange will evoke reciprocal emotions and feelings in the minds of the audience, which in turn will inspire them to support your brand.
Milestone gifts: Keychains make great graduation ceremony keepsakes, back to school items, anniversary celebration gifts and more. Customize these with your message and brand and every time your recipients see these logo items, they will be reminded of these special occasions and the nostalgic memories associated with it.
Travel souvenirs: Keychains are probably the most popular travel souvenirs ever to promote gift shops and travel companies. Customize these with milestones or flora and fauna of that particular country to make it a high value souvenir that will reproduce the tourist attractions to commemorate.
Which feature of custom keychains do you think makes them the most potent marketing tools. Share your thoughts at the comments section below.