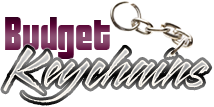 Custom Keychains – High Value Gifts That Open Up Potential Business Opportunities
Posted by admin
Posted on June 20, 2018
Custom keychains make great business gifts that will develop brand image and leave your corporate identity among your audience. An ideal gift will inspire the audience to warm up to your brand in a subtle way and make wonderful expressions for your brand. Business gifts are broadly classified as conference gifts, public relations gifts, celebration gifts and promotional gifts, covering almost all the purposes of gift giving and brand building.
Promotional gifts are typically imprinted with company logo, message and artwork and are distributed as free gifts during business events and tradeshows. Business keychains can be used to announce new product launch or to popularize existing products, announce special deals and grow goodwill among others. Keychains are something that everyone needs in their daily lives. Novelty keychains or metal keychains will be great choices to consider as business keychains. Every time your recipients see these logo items they will be reminded of your brand and message.
Corporate keychains: Gifts as rewards for a job well done or for exceptional services can go a long way in enhancing their loyalty to the organization. It can be handed out during special days like company anniversary days, holiday gift season or employee appreciation week.
Public relations gifts are typically handed out to attract the attention of the customers and to promote a campaign. Custom keychains are also popular as contest gifts and raffle gifts. Brands can also consider freebies to new customers or for existing customers. Keychains imprinted with discount coupons make a smart way to encourage your customers to come back to your stores more often.
Celebration gifts are typically handed out during holiday season, patriotic holidays, change of seasons or company milestone celebrations among others. Keychains will make a great choice to reach out to a massive audience during special events and occasions.
How Custom Keychains Make Great Business Gifts
Custom keychains demonstrate the brand concept and highlight your corporate philosophy.
Keychains can be used to make the target consumers interested in your products or services.
Freebies generate an extraordinary interest in your product line
Custom gifts will make a strong emotional connection with your brand
Promotional keychains make consistent brand impressions.
Keychains are offered in a wide range of models and materials. If you are looking for a special keychain for your high value clients or customers, put your cards on metal or leather keychains. Reaching out to a millennial or a youth audience can be made more exciting by including plastic keychains in your marketing mix. Combo models like bottle opener keychains are the best choice for holiday promotions while novelty keychains remain highly popular at all times.