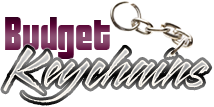 A Few Myths About Custom Keychain Gifts
Posted by admin
Posted on June 18, 2018
Keychains may not ring a bell as a high profile marketing tool these days. However, you could be underestimating the promotional potential of these ubiquitous items. It is high time to bust some of these common myths about keychains that we may all have in our mind.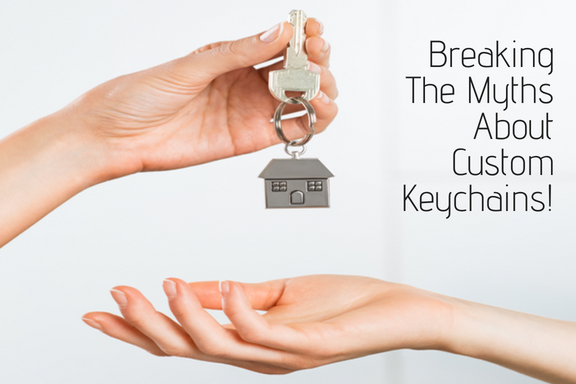 Myth #1 Keychains are as dead as dodo!
In today's digital marketing era, most people think that keychains are dead and might not even spare a second thought on low key gift items like keychains. It is a myth that these nondescript custom items from the analog world have no relevance in this robotic world. Reports show that keychain gifts are very effective marketing tools even today. A perfect token of the corporate image, Keychains continue to be the most effective handouts to retain customers and acquire new leads. The best part of custom keychains is that it not just promotes sales but beat the marketing clutter and keeps your brand ahead in the competition.
Myth #2 – Keychains are cheap
Though keychains are comparatively priced less, it still holds tremendous promotional powers thanks to its high visibility and functionality. Keychains make value added gifts for your recipients as an average home needs a minimum of 5-6 keychains to keep their keys well organized. Ideal for mass promotional events like tradeshows and awareness events, custom keychains gifts will keep your brand and message right in front of the audience and will make the customers reminded of your corporate image, products and services.  Keychains have one of the lowest costs per impressions because every time your customers use these daily use items, your brand will get a positive impression.
Myth #3 keychains are boring
The best custom gifts are the ones that leave an emotional connection with the users. Interestingly keychains enjoy a high retention as most people often forget to buy keychains for their own use, which in turn will enhance the value of these logo items. Keychains are available in a range of interesting shapes and colors that you can easily pick up a model that is stimulating to the users. Novelty keychains grab easy attention and will engage the audience with your brand in no time while metal keychains and leather keychains make classic gift options that can be confidently employed in all types of corporate events and promotions.
Myth #4 Larger the imprint space the better
Most marketers think that keychains may not fare well as promotional items because of their small imprint space. It is a misconception. Custom items with a massive imprint space may not be ideal at all times. Often customers may not be keen at the idea of turning themselves to moving billboards by carrying custom gifts that are choke-a -block with promotional message. Customized keychains grab a higher degree of attention and ensures a better communication and promotional effect. Keychains will enable marketers to sneak in their message in a subtle way without any marketing overtones.
Have you used custom keychains as promotional items? Share your thoughts at the comments section below.
Share and Enjoy