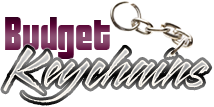 It Is Impossible Not To Fall In Love With Custom Shaped Keychains
Posted by admin
Posted on January 16, 2018
Looking for a themed promotional gift that will make your brand stand out in the crowd? Look no further than these delightful shaped  keychains offered in a range of shapes and forms that will allow you to use them for themed promotional events and specific branding purposes. Low in cost yet high in utility, custom keychains will never fail to impress your audience. What's more, all these key chains are budget friendly and easy on your wallets.
In today's vibrant market, an average consumer comes across over 5,000 advertising messages per day and often makes a purchase decision in 1/20 of a second. Consumers are bombarded with images, sales pitches and freebies and in this hustle and bustle brands that make a genuine and emotional connection with the consumers will get a strategic advantage over the rest of the crop. Functional and thoughtful gifts like keychains that will place your brand right in front of the audience will make a great way to strengthen the emotional bond.
Custom Heart Shape Key Chain – Low Budget Giveaway Items
Personalized Heart Shape Key Chain are just right for events like Valentine Day celebrations, weddings and milestone celebrations or for branding during tradeshows and store promotions.
Heart Shape Acrylic Keytags: These adorable heart shaped keychains will make your brand closer to the hearts of your audience. Ideal for heart care awareness campaigns, Valentine Day promotions, mile stone celebrations and more, these custom keychains are made to last long and look great. These light weight acrylic keychains will make a constant companion of your recipients thereby giving your brand the much needed portability.
Cuore Heart Shaped Metal Keychains: Strike a rapport with your customers with these pretty heart shaped metal keychains. Reach out to your existing clientele, make new leads and leave a lasting impression in the minds of your recipients with these practical gifts.
Guitar Key Chain Bottle Opener
This quirky keychain is a perfect handout for promoting concerts and musical bands and reach out to the music enthusiasts. Impress the young and young at heart alike with these brilliantly colored guitar shape bottle openers keychains that double pull as bottle openers. Make your promotional message music to the ears of everyone who sees it with these custom keychains that make brilliant collectibles as well
LED Guitar Shaped Bottle Opener Keychains: These LED light guitar keychains will ensure the triple advantage of a light source, a bottle opener and a keychain alike. Ideal to promote concerts and musical nights, these logo items will easily put your brand under spotlight.
Guitar Shape Carabiner Bottle Opener Keychains: The handy carabiner feature will make these keychains a hot favorite among not just musically inclined people but travel enthusiasts and outdoorsy clients as well. These keychains that can be easily attached to the backpack straps and belts will enjoy a lot of attention.
Car shaped keychains
Car Shaped Keychains will make a highly popular business gifts under $1 and make a fun giveaway that will bring a smile to everyone's faces. Ideal to promote automobile businesses, spare parts stores and vehicle insurance companies, these shaped keychains will add more wheels to your branding and help your recipients to remember your business more often.
Car Shaped LED Flashlight Keychains: Drive your campaigns to success with this car shaped custom LED flashlight keychain that will impress anyone who sees it. It can be offered as an individual gift or complimentary token with some purchases and make a perfect handout to promote car businesses, automobile workshops and related niches.
Flashing Car Keychains: These LED keychains that flash red and blue light, will grab instant attention make a perfect choice for promoting luxury lifestyle brands and automobile manufacturers. Personalize these with your brand and message to race ahead in the competition.
Need more? Browse and shop till you drop! Do visit us at our facebook page for the latest trends in custom keychains