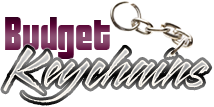 Valentine's Day Message – Say It With Heart Shaped Keychains
Posted by admin
Posted on January 18, 2017
Valentine's Day makes a perfect occasion to share and show your love and regards to everyone who matters in your life. So, for businesses that might be looking for an ideal gift to enhance their Valentine's Day promotions, these heart shaped keychains will make a delight options. Everyone uses keychains and when they have an adorable heart shaped keychains they will retain it for long as not just functional items but keepsakes as well. To help you get started right away we have listed a few of our heart shaped keychains which have already started flying off our shelves!
Heart Shaped Mini Highlighter Pen Keychains Holder: This custom heart shaped mini highlighter pen key holder can be cost effective way to announce that you care for your customers. This fun key holder will be appreciated by lovers, students, adults and in fact everyone who use it. It stands high chances of retention than other small budget gifts due to its unique design.
Cuore Heart Shaped Metal Keychains: These will make a great gift to impress your loved ones, clients and others. This heart shaped metal keychain will gain easy attention thanks to its polished metal chrome body. If you are looking for a perfect Valentine Day gift, then look no further than these exceptional masterpieces.
Heart Shape Acrylic Keytags 2.12 Inch custom printed heart shape acrylic keytags will make a perfect hand out for Valentine's Day promotions as it will help your brand to get closer to the hearts of your recipients in no time. Everyone will love these light weight and durable keytags as Valentine's Day keepsakes and daily use items. No matter how your recipients use these, your brand will always remain right in front of your recipients.
Heart Shape Chrome Metal Keychains Holder Leave a lasting impression in the hearts of your recipients with these heart shaped chrome metal key holder. It makes a great corporate gift or complimentary token throughout the year including during Valentine's Day or other specific health days.
Looking for something that is a wee bit different from the customary heart shaped keychains? We have some of the best models that will get your message closer to the hearts of your recipients.
Carabiner Clip LED Light Keychains: You can express your love to your recipients with these LED light keychains that bring together the best of both keychains and LED lights all at once. Imprint your brand and message on these and see how your recipients fall head over heels over your brand!
Guitar Bottle Opener Keychains: It takes a stony heart for anyone to pluck their eyes off these bottle opener keychains. This guitar bottle opener will make a perfect business gift in all seasons because people never stop admiring it and they use it as key holder, bottle opener, and a fashion accessory. Marketers who wish to touch many hearts without splurging large amounts on gifting can easily go for bulk gifting and they can avail discounts, too.
Need more? Just browse through our collection of custom keychains and choose a model that matches your theme and budget. Should you need any shopping tips or assistance, we are only a call away.