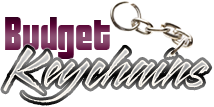 Imprinted Keychains Offer A Quick Solution To The Lost-Key Issue
Posted by admin
Posted on November 30, 2017
Keys are easy to get misplaced though they are noisy and shiny. This is where custom keychains come to the bigger picture. These make perfect party favors, corporate gifts and store promotional items. Everyone needs keychains- From the average Joe to the busy travelling executives on the go and everyone in between. Offered in a mind boggling range of materials and colors, keychains make a perfect cost effective gift item for businesses to get their message out and to make their audience engaged with your brand.
Custom keychains not just keep the keys safe but will also make fashion accessories and adornments. The brightly colored keychains will keep the keys safe and will make a trendy way of carrying it around.
Keychains are offered in a range of choices from classic metal keychains and leather keychains to the quirky novelty keychains and more. Personalize these with your brand and message and see how these logo items will get your brand into your audience in a subtle yet effective way. Metal keychains grab easy attention with its brilliance and can be engraved with your brand and message in fine detail.
Plastic keychains
Plastic keychains is flexible and light and above all available in a range of brilliant colors. Cost effective and easy to distribute, these keychains will make a popular gift choice. Personalize these with your brand and message and see how these logo items will make a perfect walking, talking billboard for your brand. These make great holiday season gifts thanks to its vibrant color choices. It will make a great fund raising item for non- profit organizations.
Novelty keychains
If you want to grab easy attention, look no further than custom novelty keychains that are offered in an eye popping range of colors and shapes. These make excellent collectibles and holiday gift bag items. Personalize these with your brand and message and see how these ubiquitous items will leave a lasting impression.
Fish bone bottle opener keychains: These make great choices to promote sea food restaurants and food fests and every foodie will love to flaunt their taste for good food with these logo keychains.
Racket shaped keychains: These make perfect choices to promote sports events, sports good stores and more. Offered in a range of brilliant colors, these logo items will take your message far and wide. Your recipients will surely love to highlight their love for tennis, with these unique keychains.
Guitar shaped bottle opener keychains: If music is your passion or the way of life, these guitar shaped bottle opener keychains will make a great choice.
By handing out keychains your customers get a smart way to carry their keys and at the end of the day your recipients not just have their keys safe in hand but will have a light hearted dialogue with your brand as well. Go for it!
Share your ideas and tips of using custom keychains as promotional items in the comments section below.