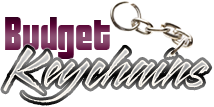 Custom Metal Keychains – Logo Gifts That Are Hard To Resist
Posted by admin
Posted on November 29, 2017
Imprinted promotional items have always been part of the marketing swag of businesses. Hand outs like keychains are something that everyone would appreciate, be it as handouts during corporate Christmas party, an incentive or a store promotional gift, these logo items will make a great way to sneak in your brand into the hands of your recipients. Apart from being a highly useful daily use item, these logo items make a portable form of advertising for your brand as well.
The best way to ensure the best return of your promotional dime is to put your brand on a highly useful item that will never be trashed. Metal keychains that bring together functionality and brand image will make a great choice. Keychains are something that grabs the maximum attention of everyone around as these will always stay out and not remain concealed in closets or desk drawers.
An ideal promotional item should
• Display your logo and contact information clearly.
• It should find a place in the recipients' home or office instead of getting trashed.
• Boost your company's image and reputation
Keychains are ubiquitous items as most people use several keychains for office, home or cars to keep their keys well organized and safe.
Metal keychains make versatile gift items that can be used to promote various brands and businesses.
Metal keychains make a perfect handout because these are light weight and compact, making it a perfect choice for mailer campaigns and mass events like tradeshows.
Keychains can be used as holiday season gifts as it will fit nicely into a Christmas or Thank You card.
The good thing is that superior quality custom metal keychains are well suited even for budget promotions. Long lasting and well retained, keychains are seldom changed by the recipients unless they are damaged beyond utility. Interestingly most people identity their identical sets of keys by the different keychains that they use.
Here are some of the trending metal keychains that you will find interesting
Round Triple Spinner Rosarno Metal Keychains: A delightful toy and a keychain all at once, these high quality metal keychains offered in a gift box will make a perfect corporate gift and tradeshow handout. The polished surface will grab easy attention while the triple spinning action will add a delightful charm to it. These elegant keychains with a playful twist will make a perfect choice as corporate gifts and holiday gifts.
Rettangolo Pull Apart Metal Keychains: Offered in a gift box, this metal keychain that features a satin pull apart metal key chain with brilliantly polished metal chrome accents will make great holiday season gifts that can be considered.
Metal/ Simulated Leather Keychains: These elegant key hangers will make great tradeshow giveaways, corporate gifts and store promotional items. Personalize these with your brand and message and see how these logo items will get your message across.
Which of these custom keychains are you planning to use for your promotions? Share your thoughts at the comments section below and join the conversation.