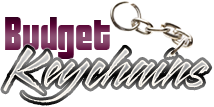 Imprinted Keychains Make Great Gifts For Personal Events And Parties
Posted by admin
Posted on August 5, 2020
Personalized keychains are a beckoning product thanks to the creative scope that these gift items offer . Leave a personal touch to your gifts with beautiful wordings, artwork or taglines to  make it more special for your family or friends.
The contribution of a printed keychain in bringing back those personal moments is incomparable. Whether it is as party favors during family reunions, weddings or graduation parties or business promotional giveaways, keychains  make treasured gifts. Your message imprinted on these will remain in plain view of your  recipients for a long time every time they open the doors or start their car. At no time it can be compared to any other personalized gift options.
Keychains are available in a variety of models at reasonable rates. The best part is that you can retain the element of surprise by directly delivering these light weight and handy  gifts at the doorsteps of your recipients . Personalize these with your artwork or  message to amaze your recipients  as they use it on a daily basis.  Designed to last long and look great, keychains will keep your personal message in their plain sight for a long time to come.
Choose from a wide range of models  including the quirky animal shaped keychains to sports themed items, whistle keychains  and flashlight keychains – to list a few. if uniqueness is what you are looking for, settle for bottle opener keychains. Everyone will surely appreciate to find your message on these hugely popular party staples. Ensure that your recipients start their on a happy note with these personalized keychains that will keep their important keys safe and well sorted.
Here are some events where personalized keychains win hands down as gifts
Wedding Favors
Wedding favors enhance the beauty of your special day. It is subtle way to thank your guests and send home with memories of your wedding day. Choose from a wide range of models including the classic heart shaped keychains, get it imprinted with your message , your initials or wedding date and hand it out to the guests as gift bag items The bride and groom can even come up with a unique theme to make their gifts truly exceptional. You can also print some fun wedding-related quotes to bring in a fun twist!
Return Gifts
Return gifts will make your guests remember the event they attended while it makes a beautiful way for you to reciprocate and appreciate  the presence  of your guests. Keychains make great return gifts for birthdays, college reunions, anniversary celebrations, company parties, etc. Budget friendly and highly useful, keychains will make a smart way to put your message in their plain view. Order in bulk to get the best deals.
Thank you for sharing; find us on facebook and Linkedin  for more updates on custom keychains.
Share and Enjoy