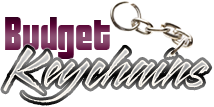 What Makes Custom Keychains Highly Effective Corporate Gifts
Posted by admin
Posted on August 6, 2020
In today's  digital world where major deals get finalized over emails and agreements signed online, maintaining a tangible business relation has become easier said than done. Corporate gifts double up as your brand representatives that will remind your message and engage your audience with your business.
The idea of corporate gifting has been around for a long time now. However the promotional gift industry evolved into a multi billion industry in recent times with thousands of custom gift options on offer. Though the most trending items like tech accessories are being added to the list every single day, some classic gift choices like keychains remains unchanged.
Keychains will make a delightful addition to  the everyday staples of every genre of audience – irrespective of their age or gender. It is hard not to fall head over heels for these pint sized items that  play a great role in making lives easier by keeping keys safe. Keychains are a very subtle way of delivering gratitude to your clients and employees.
Keychains will ease the burden of carrying a bunch of dangling keys and let your recipients stay organized . A meticulously designed keychain has value beyond words can explain. And what more, if the keychain has your name printed in bold, it just adds on to the purpose served
Great ROI
High utility promotional products like keychains provide you a very good return on your investment compared to classic advertisements like billboards. The biggest advantage of printed keychains  is that these  travel with your audience taking your message far and wide  unlike the static billboards.
Handouts for mass promotional events
Handy and compact enough to be carried around easily. keychains make a dynamic billboard that showcases your company logo. Being budget friendly you can employ keychains in mass events like trade shows or mailer campaigns without breaking the budget.
As incentives
Key holders unlike other personalized gifts have this advantage of being small and handy enough for everyday use. These brightly colored key fobs offered in a wide range of interesting shapes will spread   happiness and a feeling of reassurance each time it's taken out and your recipients see your  name and designation imprinted on these. Handing out a personalized keychains will make them elated and obliged to  support your business.
As team spirit items
Building a corporate rapport isn't as easy as it seems. Useful gifts like keychains that are imprinted with your brand and message will make a great gift for your team. Apart from being useful, these will evoke a sense of team spirit among your employees. Every time they show off these logo items, your message will reach a fresh audience while their brand loyalty goes up by a notch! Let your team know how much their service  is appreciated by the company.
How effective can custom keychains can be in your promotions? Share your thoughts with us on our facebook page.
Share and Enjoy