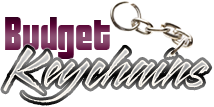 5 Best Occasions to Use Custom Printed Keychains
Posted by admin
Posted on August 4, 2020
Custom keychains will make a smart giveaway to popularize your brand or business and  effectively engage your customers. So, when can you use customized keychains as giveaways? Here are a few opportunities:
Charity Events
Create awareness about your nonprofit organization and the social cause that it supports with these budget friendly handouts of keychains. These high utility gifts will help enhance your support base and reach out to more prospective donors.
Everyone needs keychains to keep their keys safe and well organized and there cant be anything like having too many keychains. So, choose a model that matches with your promotional theme and distribute it to your supporters to highlight your cause and generate funds to make it happen.
Off-site employee Training
Off-site training is quite common among businesses to reinforce relationships with their team and make them feel appreciated. Keychains make a perfect memorabilia during such events thanks to the incredible choices on offer.
Light weight and compact, keychains  are easy to distribute and store as well. Customize with the date of event, message and name of the event to turn these into perfect souvenirs for everyone who attends the training. Customized keychains leave a lasting impression on your prospects thanks to the incredible visibility that these everyday items enjoy.
Store promotional items
Generally, a lot of thought is put in while choosing gifts for business associates, clients. However, when you have popular gifts like keychains, you can create a lasting impact of your brand on their minds while  staying on your budget. You can choose from various popular models like metal keychains, leather keychains or combo keychains among others to suit the tastes of your audience.
Tradeshows
One of the most popular items in tradeshow swag, keychains tick all the boxes of a perfect handout. These make great ice breakers that can be effectively used to connect with the attendees and make your first brand impression the best.  It makes a handy way to share information about your company while your attendees will have a high utility gift that get used on a daily basis.  Print the logo and message strategically on keychains to push-sell while remaining  subtle.
Mailer campaigns
One of the most effective ways to reach out to a large audience, mailer campaigns are proven methods to make leads at easy rates. Make sure to include useful mailer items like keychains that will enhance the value of your business mailers and increase the chances of it getting opened and read! Choose unique models like flashlight keychains or bottle opener keychains that offer more features at the cost of one!
How do you think you can effectively use custom keychains in your promotional mix? Share your thoughts with us