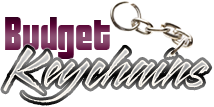 How To Use Bottle Opener Keychains In Branding
Posted by admin
Posted on August 26, 2022
A simple but well-loved bar accessory by many, bottle opener keychains do not need any formal introduction as promotional giveaways. Budget friendly and effective alike,  these giveaways will get your message into the hands of the audience to ensure ample branding benefits for your business.
A bottle opener keychain will indeed make a fun way to pop the top of the bottles for anyone and hence make a highly practical handout. The ample imprint space on the side for branding in turn makes it a marketer's delight in its truest sense. These keychains will advertise the brand in a way you cannot do with other conventional marketing items.
Practical
Custom bottle opener keychains  are a great promotional tool considering its high practical value and incredible visibility in bars, homes or offices. Every time your clients use these logo items to open their beverages at parties or picnics, it will surely spark conversation about your brand.These custom keychains will allow your customers to enjoy their favorite drinks anytime, anywhere.
Incredible Designs
Bottle opener keychains are available in various models, which make them eye catchy merchandise that is hard to miss. Choose from classic or casual designs, which will impress the customers and enhance the fun of the cocktail hours.
Versatility
Keychains are also extremely versatile, as people may find it as collectibles or even décor items.
Easy to customize
Make use of the high visibility imprint space to place your logo or artwork  to engage the audience with your message in a fun way. As they are highly customizable, bottle opener keychains also make excellent promotional items for F&B, bar, and hospitality industries.
Budget friendly
Keychains  have one of the lowest costs per impressions. High durability coupled with low cost advantage will make logo keychains promotional items with assured ROI. So, if you're looking to add some flair to your business, consider having custom bottle openers made. Choose a design can suit your business for the best impact.
4 Ways to Promote Your Brand with bottle openers
As On Pack Bottle Neckers
There are also many interesting ways that keychains can be used to promote your company. For instance,  it can be  taped or attached to the bottle as a promotional bottle necker promo idea.
As Bar Promotional swag
Bottle opener keychains are indeed a must- have for bar promotions . These are highly customizable and can even be branded to meet your promotional goals. Add your logo, bar jokes or fun quotes to pack a punch to these popular handouts. If you think bottle opener keychains are ordinary swag that wont evoke surprise in the minds of your audience you will be surprised. Smart customization will turn ordinary keytags to something extra ordinary.
Gifts with Purchase
Another way to use these keychains is by using them as part of your gift with purchase promotion. You can hand out free bottle opener keychains as gifts with every purchase of drink products.
Event Giveaways
Business events help you raise brand awareness and make new leads. However, no event would be complete without interesting giveaways like bottle opener keychains that your attendees will surely find useful. Add your logo, contact information and artwork to connect with your prospects.
Make your  drink promotion or event cool by choosing these handy giveaways that everyone will need, It will make your brand the conversation topic during their refreshing sun down hours as well. Thus, as a brand, you can take advantage of this incredible branding opportunity!
Handing out these simple yet memorable branded products would make your customers remember you. Should you need more tips on custom bottle openers as promotional swag , feel free to reach out to our product experts for a fresh dose of inspiration.