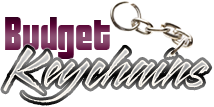 Why Keychains Make Great Holiday Favors
Posted by admin
Posted on August 30, 2022
Holidays are the season of giving and it is the best time for marketers to consider popular handouts like Keychains. Durable , customizable and practical, custom keychains make incredible marketing tools. Everyone needs keytags in their life to keep their important keys safe and well sorted. Interestingly, even in today's digital world, people find these simple handouts of Keychains interesting. So, can there be a better way to engage them with your brand than these custom Keychains?
Looking for a cost-effective way to promote your brand? Check out custom Keychains. As they are  highly customizable, you have the freedom to modify them with your own design preference.
Why Keychains
Limitless options
Bring  fun to the center of holiday parties with interesting handouts like bottle opener Keychains! This innovative merchandise can certainly make an impression on your consumers and make your brand the life of the party! Keychains often sparks interesting conversation between friends of your prospects. So, choose interesting models like football shaped stress reliever keychains, flashlight keychains or whistle keychains among others. These exceptional keychains are much more than ordinary keytags and hence will indeed make  absolute crowd pleasers.
Customizable
The good thing about branded keychains is its highly customizable feature .From something as simple as a company logo to a more detailed design, you can think of incredible customization options for your seasonal campaigns.
Eye-catching
Keychains branded with your logo and message will stand out easily every time your recipients carry these wherever they go. Since it provides a strategic space for customization, if done right, your design will surely catch the attention of your consumers. After all, people appreciate a brand that goes the extra mile to provide giveaways that matter to them!
Keychains offer more value for their money
By offering high utility giveaways like keytags, marketers can make their prospects feel valued that they are getting more than what they paid for. Choose combo models like flashlight keychains that will have better utility and hence will ensure better brand awareness.
Budget friendly
Keychains are cost-effective handouts that will cost you close to nothing virtually when purchased in bulk. Starting at prices of only a few cents, custom keychains make great handouts for trade shows and mass events like mailer campaigns.
It is reusable and practical.
Keychains are reusable and highly practical. Reports show that high utility gifts get better retention and appreciation  from the prospects than novelty gifts. That is another reason for you to include keytags in your promotions. A keychain of an interesting design will be reused often by your prospects, which in turn would help raise brand presence and awareness.
Good for everyone
Keychains are popular among people of all age groups and demographics. Having a promotional gift that can attract the attention of both men and  women is truly advantageous as it opens up opportunities for free marketing of your product.
On The Go promotions
Keychains follow your audience wherever they go. Hence portable handouts like keytags will make impressions on the go at one time investment. It can be very beneficial because it will also make your consumers feel good. This emotional association can help them to look out for your brand the next time they wish to make a purchase.
Have a better idea to use custom keychains? Share your ideas with us on our facebook page.