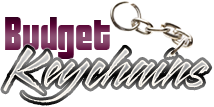 Keychains Make Absolutely Perfect Promo Items
Posted by admin
Posted on August 25, 2022
Though keychains are reliable custodians of keys, this isn't their only use. Keychains make trendy accessories and even the extension of personality for the users in today's world; thanks to the tremendous evolution of custom Keychains over the years.
Keychains make fun promotional items for business executives, party crowd and outdoorsy audience. No matter how you wish to employ keychains they will never look odd in any promotional setting.  Plus, it is popular across all age groups and demographics. Keychains  start working for your brand from the moment your recipients get it in their hands. Just think of the exposure your brand will get every time your  audience carry it
Direct Mail items
Portable and compact, custom Keychains will indeed make a low-cost direct mail promotional product. Slip them into an envelope as free gifts to gain your prospect's instant attention. It will also encourage  them to switch to your services.  Keychains will surely get your message across to your target audience, without adding up to the postage expenses.
Gift with Purchase Item
Sleek and handy,  keychains also make perfect gifts with purchase. You can easily pack it into every pack of your product to incentivize the customers; while reminding them of your brand in a subtle way.
Innovative combo models like bottle opener keychains that offer the convenience of a Keychain with a bottle opener will add more fun to your marketing. Small and handy, these Keychains are also perfect for marketing events such as music fests, seminars, and trade shows.
Flashlight Keychains are an ideal giveaway for children's events. If you're targeting kids in your marketing, then this one is what you need. Your  young attendees will be impressed with these keychains that light up. Customize with an interesting design to make it unique.
Here are some businesses events where custom keychians can be used effectively
For bars and restaurants
Models like bottle opener Keychains are highly suitable for bars and restaurants. It will make a simple thank you gift for your loyal customers or a free giveaway to your new customers. Giving away this handy item will leave a lasting impression in them, and inspire them to come back for more.
As souvenirs during sports events
Sports events often double up as excellent avenues for brand promotion. Make your brand well noticed in such crowded events by handing out free custom sports themed Keychains. Choose from various shapes like baseball, tennis racket and skating board to complement the theme of your sporting event. Add your logo to make it unique.
Milestone event gifts
Keychains make giveaways that are ideal for different occasions. It wont look out of place in any event. Keychains are a perfect accessory and giveaway for various occasions such as employee birthdays, company anniversaries or holiday events. Every genre of audience will surely benefit and enjoy this unique accessory.
Summing up
Small yet mighty, promotional keychain is more efficient and affordable than most conventional advertisements like TV or press.  No matter whether you wish to customize keychains as awareness gifts, holiday handouts or something else we will create it for you! Contact our team to get started right away.