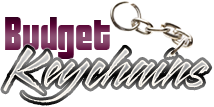 How Promotional Keychains Ensure Better Business Promotions
Posted by admin
Posted on March 1, 2018
Personalized keychains are still popular, highly functional and a great to have item at hand for your recipients. Keychains make budget friendly corporate gifts, tradeshow swag and mailer items. Your brand and message imprinted on these logo items will be exposed to a lot of people and your brand recall will go up subtly yet effectively. Marketers often find it is not easy to promote a business or sell a product, service or even an idea and this is where custom gifts like keychains come to the bigger picture.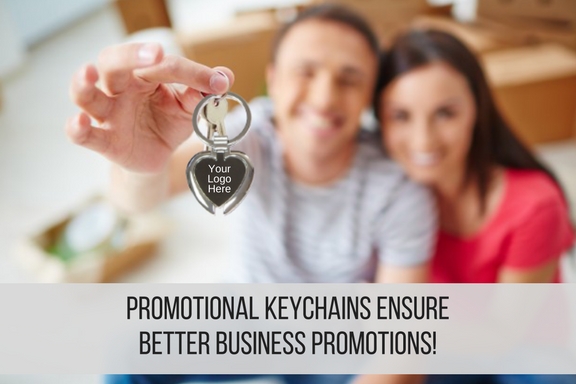 Why custom keychains
While traditional advertising options like billboards and flyers have a very short shelf life and may fail to get your message across to the target audience, custom keychains will literally put your brand in the hands of your audience thereby engaging them with your brand in an interesting way. Keychains are small and light weight, which makes them great choices for mailer campaigns and tradeshows.
Well retained and warmly welcomed, keychains are something that everyone needs in their daily lives. An average family needs atleast 6 keychains to keep their full sets of key in order. A trendy and well customized keychain will make a great talking topic, team spirit item for sporting competitions or even fund raising item for charity organizations.
Most people find keychains interesting as collectibles or fashion accessories that enhance their personality. Keychains are available in a range of shapes and colors like sports items, animals and more, which means keychains make a delightful way to express the hobbies of people as well.
A few occasions where custom keychains can be used
Here is a quick listing of some of the events where custom keychains make great handouts.
Wedding gifts
A wedding day or bachelor / bachelorette party can bring lasting memories. Send home your guests with a heart shaped metal keychain imprinted with your initials or message. These key chains will let your audience carry some of the sweetest memories of the day wherever they go. Every time your recipients see these logo items they will be reminded of the good times they had.
Tradeshow handouts
With price rates starting at just a few cents, custom keychains make great handouts for mass promotional events like tradeshows. Your brand and message on these will get a lot of attention from the attendees and next time when they need your products or services, they know where to find your contact details.
Green themed events
The growing awareness of environment protection has left its impression in brand promotions as well. Many businesses are highlighting their commitment to ecofriendly practices by using environment friendly custom gifts in their promotions. Reports show that customers are more inclined to brands that are committed to give back to the community and are sensitive to ecofriendly issues. Customize reusable keychains with your message and show that you care for them.
Customer gifts
Gain the attention of the existing customers and attract new audience to your brand by handing out custom keychains as free gifts. Every time they use, it will generate interest in your potential customers. Keychains have one of the lowest costs per impressions as they bring more than what you invest!
How do you plan to use custom keychains in your promotions? Share your ideas and tips in the comments section below.
Share and Enjoy