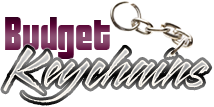 What Makes Imprinted Keychains Better Than The Best In Promotional Gifts!
Posted by admin
Posted on March 2, 2018
The promotional potential held by the pint sized keychains is something amazing. Even in the robotic world of keyless security, we all use custom keychains to keep the keys safe and well organized. Not just janitors or hostel wardens, even average Joes have to deal with countless keys at home, office and car. It is a well kept secret that most people identify keys that may all look alike by their different keychains!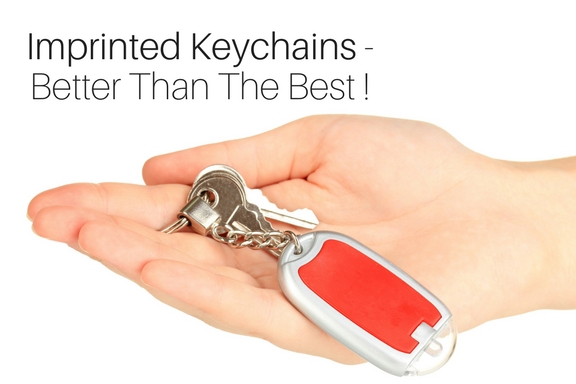 Keychains are budget friendly
The most important advantage of keychains is their low price tag. While conventional advertising mediums like TV or banners are not only exorbitant but don't even guarantee that the customers will remember your business every day. Custom keychains on the other hand will literally put your brand into the hands of your audience thereby ensuring wide angle publicity for your brand. Most people take keychains wherever they go and every time they open a car or a door, they will be reminded of your brand.
Keychains make simple promotional gifts that will never shy away from getting your message across and keep your audience well engaged. Custom keychains can be readily handed out without any modifications to your audience and these promo gifts will create an effect within the targeted market almost immediately. The best part is that keychains offer assured ROI as they make consistent impressions once you hand these out without any repeat effort or investment
Keychains offer countless choices
Custom keychains are offered in various interesting models like bottle opener keychains or multi tool keychains. These promotional gifts will grab easy attention and will make your brand more popular. Choosing multi functional keychains have become one of the popular advertising methodologies among advertisers these days. The additional features of these keychains will make them more useful and highly popular.
The best part is that these interesting keychains will get undivided attention from anyone who sees it and your recipients will surely be reminded to carry their keychains wherever they go. The more the utility of your custom gift the more will be your company's reputation.
Keychains are ideal for all types of promotional events
Light weight and compact, custom keychains are easy to stock and distribute and are ideal for tradeshows, store promotions and fund raising events among others. Custom keychains make popular mailer gifts as well. Sneak in a smartly customized keychain to your newsletter to enhance the chances of it getting opened and read! Little surprise gifts will never fail to please your recipients and these thoughtful gestures can go a long way in enhancing your brand popularity.
No matter whether you are using keychains as corporate gifts, referral handouts, team spirit items or more, it will make an easy and budget friendly way to promote your business. Now you have a special reason to shop with us because you get the best deals of all times and low price guarantee. Shop right away.
Share and Enjoy