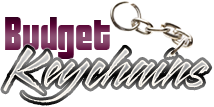 Three Daily Use Customized Keychains That Are Worth A Closer Look
Posted by admin
Posted on January 25, 2017
Keychains have come a long way since it was just plain key rings that were devised to carry keys. These days they have evolved to be multitools, fun items and even toys. So, check out these three daily use custom keychains to put your brand and message on. Your recipients will find these everyday items in their keychains handy in case of an emergency. The best part is that these low weight and compact items can be easily slipped into the pockets, bags or backpacks.
Bottle opener keychains: Handy and sleek, these logo items are well suited for promoting virtually any business. Be it camping sites, bars, restaurants or more, these personalized bottle opener keychains will get your message out in style. Your party loving recipients will have a handy bottle opener to pop the tops wherever they go. These have always been one of the most popular logo items and will continue to do as long as people enjoy their party hours and happy hours!
Flashlight keychains: Having a light source at the end of your hand can be reassuring. Be it a power outage or an emergency, these handy sources of light will go a long way in keeping your recipients grounded and sane till normalcy returns. Car Shaped LED Flashlight Keychains or Round Simple Touch LED Keychains will make a perfect choice.
Multitool keychains: The best thing about multitool keychains is that it is not just a keychain that keeps the keys well organized but also handy multi-tools that can save a day for your recipients when emergencies strike. Screwdriver Tool Set Keychains or custom tire gauge keychains are all good examples of popular multitool keychains. Every time your recipients use these as keychains or as multitools, your brand and message on these will steal the limelight. Cost effective and highly popular, these logo items will make popular tradeshow handouts as well.
These daily use combo keychains are available in a range of mindboggling choices that it is possible for you to handout something special for everyone. For instance, the party revelers will find bottle opener keychains a great bet while the DIY enthusiasts will find these multitool keychains a great choice. Unique and different from the custom gift ideas, these combo keychains will never fail to turn heads. Cheap as chips, these custom keychains are especially well suited for mass promotions like tradeshows and mailer campaigns. Available in a range of colors and shapes, it is possible for you to find a custom keychain that complements your promotional theme or brand colors.
Need more? Browse our collection of custom keychains where you will find more such daily use keychain models. Do share this blog if you find it useful