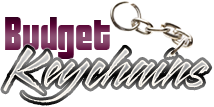 How Promotional Keychains Can Make Your Brand More Visible
Posted by admin
Posted on December 4, 2020
Having the best  products or services in town will make only half your job done. To make your brand visible and draw customers to your business, you many need to think of effective promotional strategies that will pay off. Promotional products have been around for ages and still continue to be one of the best ways to promote your brand to a larger audience.
Popular and budget friendly handouts like custom keychains are easy to customize with your logo or company name. Available in a wide variety of colors and high-quality materials, these promo products will instantly connect your message with your clients and customers. As one of the only forms of marketing that allow your customers to physically interact with your brand, custom products play a key role in enhancing your  brand presence.
The Ultimate Business Card
Imprinted keychains are fun and functional. Your logo and information imprinted on it will turn these into tangible business cards and a creative way to advertise your business message, while serving a functional purpose for your customer. Every time your recipients carry these imprinted keychains, your brand will get a fillip.
Budget friendly
Popular handouts like keychains will boost your marketing strategy without breaking the budget. Logo keychains make an effective marketing strategy at only a fraction of the cost of the traditional marketing media like print or TV! The best part is that if you have mass events on pipeline like trade shows, you can buy in bulk to get discounts and the lowest price benefits.
Consistent brand impressions
While conventional billboards or print ads have only a short shelf life and are forgotten  easily, Custom keychains create consistent impressions for a long time. Every time, your recipients see their promo keychains sitting on their desk, even when not being used, they will be reminded of your message; plus imprinted keychains constantly advertise your brand to those around them. The more people see your logo the more will be your brand popularity.
Enhance Customer Base
 Made from high quality materials and offered in various interesting combo models and classic versions, keychains are products your customers will actually use. By handing out a superior quality, high utility item, you can increase your customer base. Your recipients will associate  these fine quality handouts  with your business image and reputation and establish a positive impression.
Targeted promotions
You can turn your understanding about your target market to your advantage when using custom promotional products. Reach out to the key audience through mailer campaigns or door to door promotional based on mailing list  to make sure that your logo gifts are reaching the hands of people that matter to your business.
Have a better idea to use custom keychains in your promotions? Share your thoughts with us on our facebook page
Share and Enjoy