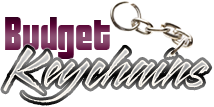 Custom keychains – Brand reminders for a life time
Posted by admin
Posted on December 2, 2020
Key chains are not only great banding tools but are essential items in the daily lives of most people both at work or home. Offered in a wide range of styles, custom keychains are suitable for almost any promotional event or application. If you are simply looking for a cost effective custom gift, you can choose from basic designs and budget friendly models like acrylic keytags.
 The more expensive models include models like metal keychains or leather keychains. Businesses can decide to order cost effective or premium models to match their budget and promotional scope. Customize these  with your logo and message to turn these everyday items into your brand reminders.
No matter whether you are looking for a trade show swag, mailer gift, employee appreciation item or fund raising gift, keychains will win hands down as a perfect choice. So, if you have multiple promotional plans to be executed on a modest budget , look no further than custom keychains.
Custom Keychains with multiple features like flashlight keychains , bottle opener keychains or tape measure keychains add a fashion twist to ordinary keychains. Make use of the high visibility imprint space to highlight your logo and message and leave a lasting impression among your audience. Keychains bring together style and convenience to make it happening custom products in promotional circuits.
The biggest challenge faced by marketers is to make the most out of their  marketing dollars especially in today's economy. There is no scope for error in planning and executing  a marketing campaign, so it is absolutely essential that  the promo gifts you choose should appease the greatest number of consumers at the lowest possible rates. One of the  most effective way to do this is by utilizing promotional keychains  as part of your branding strategy.
Keychains have the greatest impact on both short- and long-term return. The high visibility and portability enjoyed by custom keychains make it a marketing juggernaut that will enable you to cut through the marketing clutter and make your message well seen. Keychains always stay in plain view of the world outside and hence make consistent impressions at one time investment.
 As it is seen by scores of different people every time , keychains can take your message into a fresh audience. Think of it as a budget friendly portable billboard that will reach a wider audience that you might have only dreamed of!
The best part is that custom keychains ensure subtle marketing as nobody is being forced to view your advertisement. All you need to do is customize it with interesting taglines and artwork to draw all eyes on it without being overwhelming!
Share and Enjoy