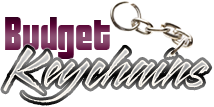 Custom Tire Gauge Keychains- Functional Gifts That Will Ensure Maximum Brand Exposure
Posted by admin
Posted on August 8, 2017
It is a well proven fact that keeping your tires appropriately inflated will increase your MPG. Hand out your clients these highly functional tire gauge keychains that will help them maintain the right tire pressure and get your message across all at once easily. These make perfect handouts to promote auto stores, spare parts shops and more. Personalize these with your brand and message and use these combo items to keep your keys well organized and to measure the air pressure in your tires at the same time. Well-maintained tires ensure a smooth ride and more gas mileage. These logo items will thus remind your recipients of the importance of maintaining adequate tire pressure apart from promoting your brand.
Budget friendly and light weight, custom promotional tire gauge keychains will make a great gift in hand when your recipients need it the most. Give your customers a sense of security with these handy gadgets that are branded for your business. Personalize these custom keychains with your brand and message and see how these logo items will make affordable logo items for your upcoming promotional campaign.
Here are some of the custom tire gauge models that you will find interesting.
Tire Gauge Keychains: These metal tire gauge keychains will make highly effective custom gifts for businesses in automobile industry niche! These will also make excellent handouts during auto safety awareness week and promotional events. There has never been a good time to save fuel as with this tire gauge with keychain. It makes a great value added gift to promote tire shops, service stations, gas stations, car dealerships and many more.
Mini Tire Gauge Keychains: Customized mini tire gauge key chain will make a sensible gift to promote car dealerships and spare parts stores. This mini tire gauge helps the recipients to ensure appropriate tire pressure and help them avoid situations when they go flat. Every time your recipients use these logo items, they will be reminded of your brand and message.
Reports prove that promotional items that are functional will enjoy more retention among customers than novelty gifts. The more the usability of custom gifts more will be the interaction of your clients with your brand. The best part is that everytime your recipients use these logo items these quirky custom gifts will set off word of mouth publicity as well. It is quite common to see drivers getting stuck with a flat tire and these unpleasant moments can be avoided with these custom gifts that are designed to last long.
Make your brand part of the daily lives of your recipients by handing out these logo items that will make a hot banter topic for every car owner in town! Rush your bulk orders to grab the best deal on custom tire gauge keychains.
Have you used these combo keychains in your promotions before? How was your experience? Share your thoughts at the comments section.