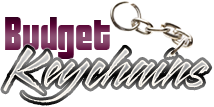 How Custom Keychains Leave Lasting Impressions
Posted by admin
Posted on January 19, 2023
Ever fancied to put your brand in your customers' hands and make it part of their everyday life? If yes, look no further than custom keychains. Add your artwork and message in full color to make it one of its type. Lightweight, durable, and easy to carry around, keychains will also work effectively for all types of business promotions and events.
Used on a daily basis, custom keychains remain in the hands of your clientele often, which makes it a highly effective promotional gift. Your company name and logo on keychains will remain on top of the minds of your prospects. People need keychains for their car, office, shop or lockers. Thus it is a high utility item that enjoys good longevity. At a reasonable price point, they are budget friendly, as well.
Limitless options
Keychains are available in a wide range of models including bottle opener keychains, flashlight keychains, tapemeasure keychains and more. So, you can choose an appropriate model that will fit your promotional theme and budget alike. For instance, soccer ball shaped keychains will make a perfect choice for promoting your football club whereas for promoting home maintenance services, multi tool keychains will be a better option. Likewise these Hard Hat Keychain will make a fun addition to the merchandise of  the construction industry.
Keychains make winning promotional merchandise
Key chains  as promotional items are  budget friendly, compact to carry and are fully customizable. Your brand and message on these logo items will make them unique and a perfect pick.
Portability
Probably what makes custom keychains interesting swag is that it will carry your logo wherever  your recipients  go!  Thus it will keep your message on the minds of your most essential business customers and prospects each day. Promotional keychains create incredible brand recall. Every time your recipients grab the keys, they will be reminded of your logo , which in turn will reinforce their loyalty towards your brand.
Highly practical
Custom keychains are a useful item for home, offices and cars, thereby offering convenience for recipients while displaying the brand for advertisers. For advertisers, logo keychains offer ample space for the company logo and information. These are items that get used on a daily basis. The more frequent an item is used, the more influential the promotional product will be.
 Make your brand promotions easier
Custom keychains  are a great way to promote your business. Not only are they functional but they also make an effective promotional tool that is both memorable. The best part is that you can customize keychains in any style by adding your text or artwork on it. Whether you're looking for something sleek and stylish or cute and quirky, you will definitely find a lot of options available at every price rate.
 Popular across all types of audience groups, custom keychains will indeed make a great handout to engage your audience with your brand in a subtle way. Plus, a creatively designed keychain will obviously make a great talking topic among your recipients. Ideal as party favors and business giveaways alike, keychains will leave your recipients truly impressed.
Explore our collection to choose a model that will fit your next promotional marketing event.