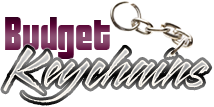 How and Why Custom Key Chains Make Long Lasting Advertisements
Posted by admin
Posted on December 22, 2022
Keychains have always been popular and budget friendly marketing tools for businesses. If you are looking for an advertising promotional item to give away  at trade shows, retail promotions or mailer campaigns, look no further than custom keychains.
Ideal for all types of businesses, custom keychains would be simply the best for your business.
Here are 3 major benefits of using keychains as promotional giveaways:
Useful
Keychains are used by almost everyone in day-to-day life. Thus, these logo items would guarantee you maximum brand visibility. Every time your recipients use these keychains, they would think of your brand and your services. Thus your recipients will always have a solid reason to remember your brand and come back to you more often.
Easy to customize
Keychains are easy to customize with your company name, logo and brand message to meet your specific marketing goals. Put on your creative caps to come up with something unique because anything you put on these everyday items will get a lot of attention.
Choices galore
Keychains are available in a wide range of models including metal keychains, acrylic keychains, plastic keychains and more. So, you can easily handpick a model that will complement your branding theme and the specific preferences of your audience.
Budget friendly
Keychains are cost-effective advertising promotional items that will save marketers a substantial amount of money on advertising without compromising on the quality of branding.
Still on fence on what makes custom keychains great promotional items?
Practical and portable
Choosing items that are both practical and portable is always important to ensure better brand visibility. Practical items like keychains get used often and every use generates some exposure for your company. The more often these giveaways get used, the better will be your brand exposure.
Apart from offering the best value for money, keychains are items that serve a clear purpose. These are items that everyone needs. However, the paradox is that keychains are something most people forget to buy for themselves. Every time your recipients use their keys to open their door, cars or cabinets, they will surely take note of your logo on these keychains. It will happen many times a day for a long time. So, you can imagine the impressions your brand will be making.
Portability
A good promotional item should ideally be  easy to carry from place to place, so that it can be used in many different places to generate maximum exposure. This is what makes keychains an incredible marketing tool. Travel size and easy to carry, keychains do have an extra advantage in displaying your brand, wherever your recipients go.
Choose an unusual-looking key chain that will generate easy interest in your brand. For instance, combo models like bottle opener keychains or something fun like floating keychains will all make excellent choices.
More Value for money
Keychains generate a lot of publicity for your brand at a low investment. Available in a wide variety of models, logo keychains come in various shapes and colors as well. These represent good value because of the goodwill they generate with the recipients of the items. Moreover, giving items that have added functions mean that they will make a great replacement of any ordinary keychains that the recipient may already have.
Are you planning to use keychains as your swag? Explore our complete line of logo keychains to choose a model that will match your needs