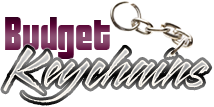 Advantages of Custom Keychains As Marketing Tools
Posted by admin
Posted on December 23, 2022
There are many advantages in using custom keychains as a marketing tool for your brand. Perhaps the most obvious benefit is that they are relatively inexpensive to produce, making them an affordable option for even small businesses or low budget promotions.
Custom keychains also make great promotional items because they are both useful and fashionable. People will often keep them for years, meaning your brand will remain in their minds for an extended period. And since they can be used and displayed in many different ways, people will also have the opportunity to show them off to others, further increasing brand exposure.
Choices galore
Choose from a range of high-quality, fully customized keychains that will help promote your brand. We offer a wide range of styles and designs to choose from, so you can find the perfect keychain for your business. In addition, you can also choose the most appropriate  customization option that will match the material of the keychains to ensure the best imprint. For instance, if you are choosing metal keychains, laser engraving will be a great imprint method while leather keychains offer embossing or debossing imprint options.  Thus when you use these versatile giveaways, you can create a keychain that is truly unique to your brand.
Affordable
Probably the trump card of logo keychains as promotional tools is its low cost advantage. Even budget savvy marketers can effectively use these logo items in their promotions. Ideal for both potential and current customers, keychains will indeed take your message far and wide at one time investment.
Easy to personalize
 Custom keychains have a high visibility imprint space for you to highlight your logo and message. Customize it with your brand, artwork and message to make it your personal favors or promotional items.
Easy to distribute
The incredible portability is another selling point of logo keychains as promotional swag. Light weight and compact, these are easy to mail out or distribute in person. So, marketers can easily optimize their branding strategy to reach wider audiences.
Keychains will  Put your brand in plain sight of your audience
Keychains  are very selective items which look  classic. For most people it is not just a way to organize their keys but souvenirs and fashion accessories. Your recipients will find it useful to hold the keys of their vehicles, house, office, or car. Every time they use these logo keychains, your brand will get their undivided attention. In addition, keytags make a very nice handout which shows your goodwill towards your clients and customers. Custom keychains make elegant handouts to your regular customers, prospects, investors and employees. It will not just enhance their affinity towards your brand but will also ensure repeat impressions for your brand .Keychains are sophisticated items which make fantastic corporate gifts.
Conclusion
There are plenty of reasons to consider custom keychains as part of your marketing strategy. They are affordable, easy to personalize, and useful for both potential and current customers. Plus, keychains are an excellent way to promote your brand in a fun and unique way.
How do you plan to use custom keychains as promotional swag? Share your ideas with us in the comments section.