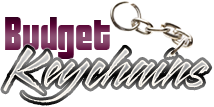 The Best Ways to Use Logo Keychains in Promotions
Posted by admin
Posted on November 15, 2022
Keychains are something everyone needs in their daily lives. You can even tell a lot about a person by the kind of keychains that they carry, as it is an extension of their personality.
People carry them for different reasons and not just for carrying their keys. So, marketers have ample reasons to invest in these proven giveaways. Here are some benefits of custom keychains that make them incredible marketing tools.
Greater Brand Exposure
Conventional advertisements like TV, or billboards pass-by us in a few seconds; which in turn might not deliver the desired promotional impact. In comparison, branded giveaways like logo keychains remain right in front of your customers' eyes time and time again. In fact, 81 percent of people keep promotional products for well over a year. When it comes to everyday items like keychains marketers get  repeated brand exposure, which in turn will reinforce your brand exposure among the customers.
Budget friendly
For small businesses and start-ups, promotional keychains will make a great choice thanks to its low cost advantage. It will help them achieve their marketing goals  at a small investment.
Instant Recognition
One of the key reasons to give out popular and high utility handouts like keychains is that it will help them to remember and recognize your business. Reports show that a staggering  89 percent of consumers can recall the advertiser of a promotional product they'd received in the last two years!  So, brands looking for instant recognition can choose proven giveaways like keychains.
Keychains  Build Customer Loyalty
High quality branded merchandise like custom keychains will inspire your customers to associate your company with quality. T This in turn will make them feel loyal to your brand. Thus popular giveaways like custom keychains will go a long way in attracting new customers or retaining existing ones to build a loyal base of customers.
Keychains are incredibly popular
Another benefit of custom keychains is that it is ranked as the most effective form of advertising across all generations. So, whoever your target market is, promotional keychains will work its way right on top of their minds.
Keychains are available in a Wide Variety of Options
Choosing a keychain model that will suit your specific target market is easy considering the limitless options on offer. From classic metal keychains to novelty keytags and themed keychains you can easily choose a model that will complement your branding while impressing the recipients.
For instance, if you are promoting your baseball league, check out these baseball shaped stress reliever keychains that will make a keepsake and an excellent reminder of your event. Likewise a beer brand can consider bottle opener keychains as their swag. By giving your customers something unique yet useful, they're more likely to use it and remember your brand every time they use.
Keychains last longer than a Business Card
Business cards are the conventional tools for businesses to introduce their brand to their customers. Popular and handy giveaways like keychains work in the same way as business cards by providing company details and contact information and help your organization stand out at trade shows and conferences. Custom keychains are something your potential customers can use daily. It is  not just another business card for them to throw away!
Have a better reason to use custom keychains as your merchandise? Share with us in the comments section below.