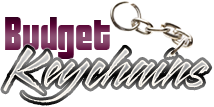 Everything You Need To Know On Promotional Key chains
Posted by admin
Posted on February 12, 2016
Everyone likes to promote their services and products as much possible without leaving a dent in their marketing budget. This is what makes brand promotions a tight rope walk for most marketers as they need cost effective and inspiring gifts that will leave a lasting impression in the minds of your recipients. This is where custom keychains come to the bigger picture. Practical and always in use, these logo gifts are something that will be readily lapped up by the users. Most of the times , your recipients will ask for an extra pair of keychains as these are some of those gifts that will never become useless.
Keychains will not just help to keep the keys safe and well organized but will get your word out in style. Choose unique and attractively personalized keychains that the recipients will love to show off and to make a conversation topic at get together or parties.
Key chains are truly for the masses as these budget friendly gift items fit the needs of mass events like tradeshows and mass mailer campaigns. Bulk orders carry attractive discounts too. Customize the keychains with your logo and message to ensure the desired mileage and impact. Custom Keychains are available in a range of material options like metal, vinyl, rubber, plastic and much more that it is never too hard to find the one that matches your budget. The best part is that there are multitool keychains that incorporate various other functional gadgets like bottle openers, screwdrivers or flashlights among others.
Custom keychains help you to derive the maximum advantage and brand exposure by staying well within your budget.
Here are some of the keychain models that will make a long lasting and budget friendly promotional item.
Acrylic key tags make handy gift ideas as these will let your recipients to clip it over their purses, backpacks or bags and carry it wherever they go. Available in a range of attractive shapes like rectangle, round, oval or house shaped, acrylic key tags offer something special for everyone. Looking for some touching gifts for valentine day promotions? Look no further than these heart shaped acrylic tags, which will make your brand close to their hearts!
Bottle opener keychains : Bottle opener keychains will hand out your brand into the hands of your recipients quite literally. Every time they open their desk or car doors, the message and logo imprinted on these gift items will leave a lasting impression in the minds of your recipients.
Key holders: These delightful clip-on-key holders available in a range of attractive shapes and colors will make a perfect hand out for promotions. Everyone will fall in love with these multipurpose custom key holders that can be attached to bags and pockets.
So, if you have been looking for a tangible gift item that will not just engage your customers but will make lasting impressions, custom keychains will make perfect gifts.
Share and Enjoy