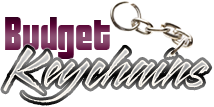 How Custom Key Chains Help To Promote Your Brand
Posted by admin
Posted on February 10, 2016
Promotional gift items will attract traffic during events like tradeshows and corporate events. When the logo gifts turn out to be useful for daily use, it will enhance the logo exposure and increases incoming referrals for your business. People often like to talk about all those free gifts that they get in their friends and family circles.
Promotional keychains are something everyone needs. Be it for their office desk, home drawer or their car keys, everyone needs more than one keytags at any given point of time. Imprint your logo and message on these to ensure a high degree of portability and brand exposure. Every time your recipients use these attractive keytags, people around will take note of your brand and services on offer. They may even ask your recipients on how to get these free gifts!
Another advantage of custom key chains is that these can be used as team spirit items among your employees. Every time they use it, they will feel proud to be associated with your business and will feel really special. Though keytags are small and budget friendly gift items, these items will help employees of a company to identify themselves with the company and increases their loyalty.
A keychain is not just used to hold keys but make a stylish accessory for most people! Interestingly though most of us carry around keychains in our daily lives, most people don't buy one for themselves. That is what makes keytags important gift ideas. People will treasure these extremely useful and long lasting gifts for a very long time, possibly all their lives as for most people, keychains make handy identifiers of keys.
Personalized keychains make delightful keepsakes as these limited edition items are something that not many people can resist. So, here are some keychain options that can be considered for various events and milestone celebrations
Metal keychains for corporate gifts
Your employees make the first contact point for your brand with the customers and these brand ambassadors play a major role in promoting your business. Hand out these elegant metal keychains that are designed for life as corporate gifts or as welcome kit items. Every time they go out on a sales or service call, these logo imprinted keychains will grab the attention of your customers.
Novelty keychains as party favors
Keychains that look everything else other than a keychain- that is what novelty keychains are all about! The quirky charm of these keytags is its biggest trump card. Shaped like animals figurines, tennis rackets, fish bone, lady bug and much more, these promotional keychains are instantly lapped by the recipients every time you hand these out. Be it as party favors or holiday season gifts or mailer gifts, these logo items will never cease to work for your brand!