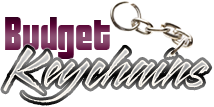 Promotional Keychains Are For Everyone
Posted by admin
Posted on February 18, 2016
Keychains make excellent gifts as these are something that everyone needs very badly in their day to day lives. These can be customized with your logo and message and while handing out these custom gifts, your brand will enjoy not just regular impressions but a high degree of portability as well.
From elegant leather and metal keychains to vinyl, and plastic keychains, there are a lot of material options to consider. Looking for a keychain that doesn't look like an ordinary keychains? Check out the adorable range of novelty keychains that are offered in a mindboggling range of shapes and styles.
flashlight keychains: Though the basic function of Keychains is to keep the keys well organized and safe, people often love combo gifts that offer the advantage of multiple tools. These flashlight keychains that bring together the convenience of both flashlight and a keychain alike will make a hugely popular promotional gift. Everyone will surely thank your business for having handed out a practical gift like this, which will come handy during emergencies.
 Tape measure keychains: Everyone will need a tape measure as much as a keychain in their daily lives and for the same reason, these unique keychains will bring more exposure and more value for your promotional dime. Imprint your logo and message on these and everytime they reach out for their keys to open their car door or lock their filing cabinets, your logo and message will grab their attention. Next time when they need to avail your services, they will know where to look!
Tools and hardware keychains: Next time when you have to scratch your lottery or pop open a bottled drink, these logo items will come to your aid. These keychains that feature a range of hardware tools will make a great gift for tradeshows and mass mailer campaigns. Practical gifts that people find useful enjoy a higher retention and that is what makes these custom gifts really popular.
Compass keychains can be considered as promotional gifts by marketers who are targeting customers who stay outdoors for long. Every time your recipients set out on a solo road trip or a trekking expedition, these logo gifts will save their day. Great for mass events and store promotions
So, if you have been looking for a promotional gift that does not get trashed unlike banners and flyers, look no further than logo keychains. The best thing is that we at budget keychains have a range of keychains in a range of price rates and models to cater to your diverse promotional needs.