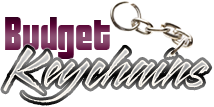 15th December Is Free Shipping Day- Enhance The Shopping Experience Of Your Customers
Posted by admin
Posted on November 24, 2017
Free shipping day that falls on 15th December makes a great time for shoppers around the world to shop till they drop and still save on the shipping charges. Often the add-ons like shipping charges throw a wet blanket over the shopping experience of people and that is what makes this day exceptionally special in business circuits.
History
Started in 2008 by Luke and Maisie Knowles, Free shipping Day has now become a popular event all across the globe where stores extend the benefit of free shipping to their clientele. The basic objective of this day is to enhance the holiday shopping experience of people and to ensure the best value for their money. While marketers can expect higher sales, better brand exposure and a great opportunity to close their annual sales on a cheerful note, their customers will get the best deals sans shipping costs- It is a perfect win- win situation. Free shipping day is supported by retailers that wish to drive up their holiday season revenue.
We at Budget keychains have been keen on the idea of free shipping to make sure that our customers can shop without worrying about the shipping costs. We want you to get the best value for your money while shopping for holiday gifts. Shop right away.
We have an interesting range of custom keychains that can be personalized with your brand, message and artwork that are shipped for FREE. Check it out right away
Imprintable plastic keychains: These sturdy PVC keychains offered in a range of solid tones will make a great mailer gift, tradeshow handout or employee gift this season. Customize it with your brand and message and the free shipping offer will allow you to shop for everyone in your gift list!
Cross Shape Keychains Holder: The holiday season of Christmas and New Year will make a great time for churches and religious units to reach out to their laity and to spread their message. These attractive keychains will make a holy symbol and a keepsake all at once while the free shipping offer will enhance the pace of your promotions.
Flashlight Personalized Keychains: These non-translucent, metal flashlight keychains will make a perfect gift to promote brands and businesses. Ideal as both flashlight and keychain, these combo gifts will tug the hearts of your users easily.
 House Shape Tape Measure Real Estate Keychains: These house shaped keychains that also feature a handy tape measure will make a great way to get across your message. Put your brand on these and see how these logo items will make your brand the hottest banter topic.
Need more? We have a lot of custom keychain models that carry free shipping offer. Check it out right away. You can also visit our facebook page to get on top of the trending custom keychain gifts