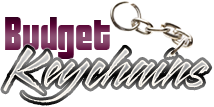 Drive up your Brand  Popularity  with Budget Friendly Custom Keychains
Posted by admin
Posted on August 25, 2021
Businesses have unique marketing strategies that are drawn ahead of time according to the allocated annual budget. Promotional giveaways make an important part of the marketing plan in all types of promotions. If a modest budget is the biggest challenge you face this season, it will be a smart move to invest in low cost handouts like custom keychains.
Apart from enhancing your brand's popularity in the market, custom Keychains will get your contact information in the hands of the audience and make them engaged with your brand every time they use their keys!
Handing out Custom giveaways is an easier and cheaper promotional method than other alternatives like print ads and  and this is why businesses all over the world invest in popular logo items like keychains confidently.
Versatile
Keychains  are versatile handouts that can be used to promote any business event or brand right from fashion brands to breweries and  plumbing services thanks to its incredible popularity. By putting your brand on these everyday items you  can be confident that your message will never be overlooked nor will these custom giveaways will ever get discarded!
 Plus, an interesting branded Keychain will be the center of attraction in any event or gathering and will even be a chatter topic. For instance, check out these interesting models like  bottle opener keychains that are used by most peoples that are available in a wide range of shapes, colors and price points. Every time your prospects pop the top of the bottle or open the car doors, these Keychains will get the undivided attention of everyone around.
High visibility
People are more likely to use custom keychains on daily basis than a business card that is usually left unused to gather dust. Businesses who are seriously looking for ways and means to enhance their brand popularity will find keychains the best options. When you invest in these products, which are low-cost and fit your budget, you have a successful promotional plan in place.
Choose from a wide range of colors, finish and materials to showcase your brand with subtle style and sophistication. No matter what you choose, imprinted  keychains will get your message across to potential customers and make a tangible brand reminder.
Easy to distribute
A significant advantage of logo keychains  is that these are easy to distribute.  Include these with your newsletters or  invoices to enhance the value of your communication and make it interesting. A surprise gift is something everyone will love to find in their letter boxes!
If you are planning to attend mass events like trade shows with a speckled audience, Keychains will make a superb choice.  Budget friendly yet practical, these logo items will make a great way to engage first time audience with your message and reinforce brand loyalty among regular clients.  It is a fast and easy way to create brand positioning and enhance customer base.
How has been your experience of using printed Keychains as promotional swag?