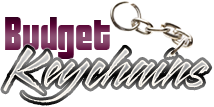 Low Cost Custom Keychains  – Do They Work or Not?
Posted by admin
Posted on August 24, 2021
Extreme competition and volatile market conditions in the post pandemic world is putting pressure on brands to stay in the eye span of the audience and engage the average consumer with their brand.  This is where cost effective and high utility handouts like custom Keychains come to the bigger picture.
If you wonder whether in today's digital world, ubiquitous promotional handouts like Keychains still work, the simple answer is yes—handouts like Keychains still work- perhaps even more than before!
Despite the overwhelming success of digital media and virtual marketing, it is a proven fact that consumers still appreciate tangible items. The simplicity of giving your customers a personalized handout has an emotional angle and a personal touch that digital media cannot replicate. The tactile feel and the engagement of all the senses when your recipients hold an actual item in their hands is beyond words. Even low cost promotional items that are useful get a lot of appreciation from the recipients for this same reason.
Let's be frank about it! Traditional advertising is still going strong and by handing out practical and high-quality promotional items that meet your budget you can let your target audience actually see your brand in the real world. Every time they use and interact with these items, their brand recall will go up by manifold.
Customization is important
Well-designed giveaways grab easy attention and will leave a lasting impact in the minds of your audience. Get your logo and message imprinted on the high visibility imprint space of Keychains to ensure a bigger reach and  visibility. These highly useful accessories hold a substantial place in any marketing campaign and that is why even the world's biggest brands continue to use them.
Brand recognition
Everyday items like custom Keychains play a crucial role in enhancing brand recognition for businesses- Big or small. The right promotional products should help your brand stay on top of the minds of your audience. Creatively designed, practical items like keychains can enhance brand awareness while ensuring a wider reach at a lower cost.
So, if your objective is to spread your word about your business without overspending, custom Keychains will make a great choice. These will work out much cheaper than conventional advertising methods while ensuring a bigger and lasting impact. Handouts like Keychains thus ensure a better value for your money.
It is amazing that even simple items like promotional key chains can make a big impact among the audience and help boost their loyalty. No matter whether you wish to use Keychains to express your gratitude to customers, to raise funds for a charity or  thank your employees who support your business, custom keychains will make a great choice. Easy to handout in person or mail out , Keychains often double up as a useful alternative to business cards that are never discarded!
How do you plan to use Keychains as your swag? Share your ideas with us on our facebook page.