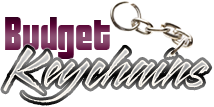 Custom Bottle Opener Keychains -Make Your Logo the Life of the Party
Posted by admin
Posted on August 26, 2021
Business promotion is all about letting your audience know what you do and how to reach you. Unless your prospects are able to stay connected with your brand, the basic idea of business promotion is compromised. Whether you are attending business events, community conventions, corporate parties and gatherings, promotions should take priority.
The best way to get across your message without any marketing pitch is through custom giveaways like bottle opener Keychains. Available in a wide range of models and price rates, Keychains are something everyone needs in their everyday lives while the added feature of a bottle opener will make these logo items extra special and more effective. Bottle opener keychains fit well with every promotional event or occasion. Getting it customized with your branding will help you achieve your marketing goals.
Here are some interesting ways to use bottle opener keychains for business promotion.
For Parties
Corporate parties attended by employees and clients will make a great occasion for you to handout bottle opener Keychains. It will make a perfect memento to give away with wine bottles. Highly practical, these logo items look professional as well. Including a bottle opener Keychains with wine gifts will show that you care. It will surely be something that the user will retain even after the wine is consumed.
For trade shows
Expos and trade fairs attended by scores of brands draw a huge crowd. Bottle opener Keychains make a budget friendly and safe choice because it will surely be taken home by prospects and will get used for a long time after the event. Thus these logo Keychains will not just be in use  during the event but even after that ensuring your brand more visibility over the others.
For business Meetings
At business meetings where drinks are served, using custom bottle opener Keychains would look professional. These highly useful giveaways will go well with the theme of the events and will serve as a subtle branding vehicle.
Mailer campaigns
When you need light weight and compact handouts that won't add up to the postage expenses, custom Keychains will make a perfect choice. Just the right size for the mailer envelopes and easy to pack, these logo items will make a surprise gift worth celebrating.
 Fund raising events
The best fund raising items are ideally budget friendly and popular alike. Bottle opener Keychains ticks both these boxes. Available at ridiculously low process, these Keychains can be sold at a higher price to raise money for the events.
Explore our complete line of bottle opener keychains to choose an appropriate model that will impress your audience.