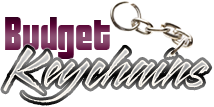 Dog Shaped Custom Keychains- The Best Handouts To Promote Kennel Clubs
Posted by admin
Posted on October 20, 2020
Dogs are man's best friends and these loyal companions deserve the best in their lives. If you  have a kennel club, dog park or pet grooming services and are looking for a hand out that your members will surely love, nothing can beat the charm of these dog shaped keychains.
These colorful keychains  have cutest dog shapes any dog lover will fall in love with. Offered in a wide range of colors, these exceptional keychains will make a great way for your audience to show off their love for dogs or the membership in your club.
Popular
Did you know that the dogs make a great conversation topic for anyone who loves these bundles of joy? So, obviously, any dog lover will be curious to ask your recipients  about the story behind these quirky keychains and the brand involved in this promotional campaign. Thus your message will reach a wider audience than your target community at one time investment.
These are great promotional gifts to make your brand known and encourage other people to join your membership during dog shows.  The best part is that dog shaped keychains are reliable when it come to ensuring the safety of the keys just like the dogs take care of their masters! Ideal to hold work keys, home or car keys and key cards, these trendy keychains are hard to resist for even those who may not be keen about dogs!
Shaped keychains attract easy attention
Shapes and figures attract more attention than text. That is the main reason that makes these dog shaped keychains a runaway hit. Your brand will get easily noticed in no time even before the audience go through the promo message.
Budget friendly
Low in cost yet high in utility, these keychains  make great fund raising items for animal welfare non profits and other organizations  as these are easy to sell and raise funds for your cause. The unique shape of these custom keychains will even make it great collectibles that everyone will love.
Budget friendly, beneficial and handy, these keychains are something that every one needs to make lives easier.Get these keychains  imprinted with your corporate logo and message to showcase your company without being intrusive.
Portable
Light weight and ideal for drop shipping, these keychains will make excellent mailer gifts for holiday season as well. Order in bulk for the best price benefits.
Browse our complete line of keychains to choose from a range of dog shaped keychains or give us a call for tips and assistance.