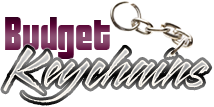 How Custom keychains make Memorable Wedding Giveaways
Posted by admin
Posted on October 21, 2020
Have you been thinking  what giveaway should you give your guests on your wedding day? personalized Keychains will make a great choice that your guests will love. Wedding favors should be memorable and useful to your guests who receive it. Weddings are special moments for everyone and  while choosing a wedding favor, you should be extra careful to find giveaways that will be retained as souvenirs of your special day.
 Heart shaped keychains make  a perfect choice as wedding favors because of their budget-friendly price and excellent features. The chrome finish metal design will grab easy eyeballs and make a great backdrop to get your wedding message laser engraved.  You may wish to customize it by engraving your names or initials as couples including the date of your wedding.
Designed to look good and last a lifetime  if  taken care of, these stunning metal keychains will be something that your guests, families, and friends will surely love! Keys  and keychains are meant to secure our valuables kept in our homes, closets, and lockers; however in today's world it has become fashionable accessories and keepsakes as well. Keychains have indeed come a long way since being plain and boring key rings.
The incredible utility and compact design will make keychains a well cherished wedding gift. These can even be mailed out or included in your wedding gift bag. Keychains will surely be valued by anyone who will receive it because of its purpose.
Wedding gifts are  the  easiest ways to spread your message and add a personal touch to your big day. But the hard part is choosing which product would make its way to achieve your goal.  This is where wedding keychains come into the  picture. These will remind your guests of the wedding moments and the fun they had all the while making a high utility item that they need in their lives.
Most people often don't realize how frequently they use keychains in their day to day lives. Everyone has to manage multiple sets of keys, whether it may be a house key or a car key or more. A keychains makes it easy to stay organized with keys and make it look more appealing to the eye and easy to locate the keys.
Let's be frank about it!  The keychain  is probably the first thing we reach for when looking for our keys every day. So, imagine  how easily your wedding message will   keep your guests engaged for a long while even after the wedding bells fall silent!